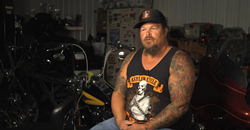 The one-minute videos capture the personality of each individual business owner and tells their story of how and why they started their business, and how Ideal CU has been a partner in helping meet their unique business needs. - Ideal CU President/CEO Brian Sherrick
WOODBURY, Minn. (PRWEB) January 14, 2020
Ideal Credit Union is proud to announce it has received a 2019 Minnesota Credit Union Marketing Award for its new series of Business Member Spotlight videos. Sponsored by the Minnesota Credit Union Network (MnCUN), the award program recognizes outstanding efforts in the areas of branding, community impact and outreach, digital advertising, video, and complete marketing campaigns.
Ideal CU started producing quarterly Business Member Spotlight videos to shine a spotlight on the variety of business banking services the credit union offers and highlight the unique and diverse business members it serves. The first video featured A & H Pet Salon in Cottage Grove, MN, a sole proprietor dog grooming business with one employee, owner Abby Hennen. The second video featured Mark Bonstrom of Mark's Towing, a full-service towing and equipment transportation company based in Eagan, MN, that has over 30 employees. The third video featured owner and lone employee Brian Stiller of AsylumCycle LLC, a motorcycle repair shop specializing in Harley Davidson Repair located in Newport, MN. A fourth video featuring professional photographer Colleen McKenzie of Cottage Grove, MN, was added to the line-up in December.
"The one-minute videos capture the personality of each individual business owner and tells their story of how and why they started their business, and how Ideal CU has been a partner in helping meet their unique business needs," said Ideal CU President/CEO Brian Sherrick. "Another goal is to help increase awareness of these businesses by sharing who they are, what they do, where they are located and why they put their trust in Ideal as their business banking provider."
In addition to the videos, each Business Member Spotlight article is featured in Ideal CU's quarterly Dollars & Sense member newsletter]. Links to the videos are included in the Business eNews emails and shown at Ideal CU's Business Workshops, which are held quarterly. Business Member Spotlight videos can also be found on Ideal CU's YouTube channel, website, Facebook, Twitter and Instagram pages.
Founded in 1926, Ideal Credit Union is a member owned financial institution that is dedicated to providing financial services driven by a sincere and personal interest in the needs of our employees, members and community. Ideal CU offers a complete range of services, including a full suite of digital banking products, savings, checking, loans, mortgage products, exclusive VIP member payback, business services, investment services and more. Offices are located in Eagan, Hugo, Inver Grove Heights, North St. Paul, Stillwater and Woodbury. Visit idealcu.com for details and directions. Ideal has been voted "Best Credit Union in the East Metro" three years in a row by readers of the Stillwater Gazette and was named a 2018 Star Tribune Top 150 Workplace. Equal Housing Lender.