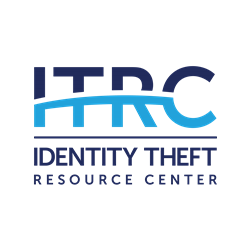 "We think identity criminals could look to exploit the technology gap between people who adopt new passwordless logins and those who don't," said Eva Velasquez, President and CEO of the Identity Theft Resource Center.
SAN DIEGO (PRWEB) December 07, 2022
The Identity Theft Resource Center® (ITRC), a nationally recognized nonprofit organization established to support victims of identity crimes and compromises, has released its 2023 predictions for identity crimes and compromises.
"We can never predict what will happen from year-to-year, but today's data gives us a snapshot of what is ahead," said Eva Velasquez, President and CEO of the Identity Theft Resource Center. "In 2022, consumers doubled down on instant payment and transfer apps. The velocity of social media account takeovers increased by more than 1,000 percent in a year due to people falling for phishing attacks and identity-based scams. ITRC research shows 27 percent of individuals and 87 percent of businesses lost revenue from a social media account takeover. We saw identity fraud-related crimes climb, particularly in attacks where cybercriminals impersonate someone to open accounts using stolen personal information to bypass security features. We saw more than 90 supply chain attacks impact over 1,600 organizations."
"These trends point towards shifts in tactics moving forward. We expect to see identity crimes affect generations differently, depending on how people interact with the digital world, as well as a rise in scams targeting specific ethnic groups. We see romance scams shifting toward platonic relationship scams. We think identity criminals could look to exploit the technology gap between people who adopt new passwordless logins and those who don't. We will also watch to see how much information is included in data breach notices in 2023. A lack of information on compromises leaves people and businesses vulnerable to identity crimes."
There are eight trends in the ITRC's 2023 predictions that we expect to see in the next calendar year:
1. Identity criminals will increasingly rely on impersonation using personally identifiable information (PII) gathered through compromises, phishing and social engineering to open new accounts, take over non-financial accounts such as social media, and impersonate government representatives.
2. Romance scams will continue to morph into relationship scams.
3. Scams targeting specific ethnic groups or immigrants with limited English proficiency will increase.
4. Identity criminals will move to exploit the technology gap between people who adopt Passkey, and other passwordless tech, and those who can't or won't make the shift.
5. Identity crimes and fraud will continue to affect generations differently. Payment and contact methods vary depending on age and how each individual interacts with the digital world.
6. The increased popularity of payment apps among scammers will prompt action by Congress or the Consumer Financial Protection Bureau (CFPB) to crack down on the misuse of these apps.
7. Despite continued evidence that data breaches are giving scammers the information they need to craft more effective phishing pitches and account takeover fraud, Congress will fail to pass a comprehensive privacy and data security law in 2023.
8. The number of data breach notices that reveal less information about a compromise will continue to grow, putting more people and businesses at risk.
On Friday, December 9, 2022, tune into the ITRC's latest episode of The Fraudian Slip, which will feature our 2023 predictions. The podcast includes a discussion with ITRC President and CEO Eva Velasquez, ITRC COO James E. Lee, and John Breyault, Vice President of Public Policy, Telecommunications and Fraud at National Consumers League and an ITRC Board Member. Anyone can listen on the ITRC's website idtheftcenter.org under the "Help Center" tab. We will have a full recap of our 2022 predictions, how we fared and the details of the 2023 predictions.
Anyone can receive free support and guidance from a knowledgeable live advisor by calling 888.400.5530 or visiting idtheftcenter.org to live-chat. 
About the Identity Theft Resource Center
Founded in 1999, the Identity Theft Resource Center® (ITRC) is a national nonprofit organization established to empower and guide consumers, victims, business and government to minimize risk and mitigate the impact of identity compromise and crime. Through public and private support, the ITRC provides no-cost victim assistance and consumer education through its website live-chat idtheftcenter.org and toll-free phone number 888.400.5530. The ITRC also equips consumers and businesses with information about recent data breaches through its data breach tracking tool, notified. The ITRC offers help to specific populations, including the deaf/hard of hearing and blind/low vision communities.
Media Contact     
Identity Theft Resource Center       
Alex Achten       
Head of Earned & Owned Media Relations        
888.400.5530 Ext. 3611       
media@idtheftcenter.org