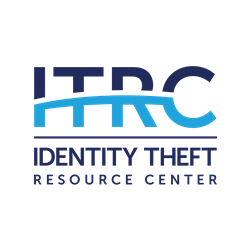 "This is the first step in understanding identity issues in the different communities," said Eva Velasquez, President and CEO of the Identity Theft Resource Center. "This effort allows us to develop specific programs that will help victims recover and resolve identity crime."
SAN DIEGO (PRWEB) January 04, 2023
Today, the Identity Theft Resource Center® (ITRC), a nationally recognized nonprofit organization established to support victims of identity crime, in partnership with the Chicago-based Black Researchers Collective (BRC), is releasing the initial findings of a larger three-year initiative that seeks to understand and examine identity crime victimization across Black communities in the United States. The project is supported by LifeLock (a Gen brand) and Synchrony.
For the initial research phase of the initiative, the BRC collected responses from participants who identified as Black or African American. (See the "About the Survey" section below for more information.)
Black communities experience a higher rate of victim loss in every category in the research findings than what is reported in the ITRC's 2022 Consumer Impact Report (CIR), where Black people were also included in a largely non-Black sample. According to the responses, 16 percent of victims reported losing at least $5,000. Twenty-six (26) percent lost $1,000-$4,999, a 17 percentage point increase compared to the victims surveyed in the 2022 CIR.
Researchers found that victims did not just lose significant amounts of money; they lost time spent resolving their identity theft issues.

Nineteen (19) percent of respondents spent a year or more resolving their issues.
Sixteen (16) percent of respondents spent three months to a year resolving their identity theft cases, an eight (8) percentage point increase compared to General Victims surveyed in the 2022 CIR.
Nearly half of the participants (45 percent) reported becoming a victim within the last couple of years and either experienced fraudulent charges on their debit or credit cards or had their personal identification information compromised.
According to the data from the survey, when victims experienced identity theft, 72 percent reported it to a family member or friend. Sixty-three (63) percent notified a bank, credit card company or other payment provider. Fifty (50) percent reported it to law enforcement. Most of the survey participants (80 percent) reported having their identity stolen by someone they know.
"We believe there is a lack of data around identity theft victimization in Black communities that creates risk of becoming a victim," said Eva Velasquez, President and CEO of the Identity Theft Resource Center. "This is the first step in understanding identity issues in the different communities. This effort allows us to develop specific programs that will help victims recover and resolve identity crime."
Other findings include the following:
Fifty-four (54) percent of the respondents who were the victim of an identity crime obtained identity theft protection because they wanted to protect themselves from becoming a victim in the future.
Sixty (60) percent of the survey respondents indicated they have identity theft protection. However, only 39 percent of survey respondents had identity theft protection when they became the victim of an identity crime.
There is not a significant difference in the amount of time spent resolving identity theft with identity theft protection.
"Gen is proud to support the Identity Theft Resource Center and Black Researchers Collective in their efforts to understand how identity theft affects Black communities," said Kim Allman, Head of Corporate Responsibility at Gen. "We need identity theft and cybersecurity solutions that meet the needs of diverse communities in order to power Digital Freedom for everyone. This research effort will be critical to developing culturally competent victim services and we look forward to additional outcomes as the effort progresses over the next several years."
"This national survey is a critical first step in uncovering identity theft issues facing Black communities," said Curtis Howse, Executive Vice President and CEO of the Home & Auto platform at Synchrony. "We look forward to collaborating with leading organizations to deepen understanding and develop meaningful programs and solutions."
This three-year initiative looks to develop culturally competent identity services in Black communities, including specific identity education and protection programs. The initiative is similar to a program previously funded by the U.S. Department of Justice – Office of Victims of Crime that focused on developing identity protection programs for the blind/low vision and deaf/hard of hearing communities.
The full executive summary will be published on the ITRC's website idtheftcenter.org at the end of January. Email media@idtheftcenter.org if you would like a copy of the summary once it is published. Anyone who believes they are the victim of an identity crime can contact the ITRC toll-free by phone (888.400.5530) or live-chat on the company website idtheftcenter.org.
About the Survey
In 2022, the Black Researchers Collective and the Identity Theft Resource Center (ITRC) formed a partnership to conduct a national survey to understand identity crime victimization across Black communities in the United States. This survey is part of a larger study that seeks to examine how identity crimes and compromises occur, and how they impact individuals. Findings from the study will be used to develop culturally appropriate victim support services. This is the first study to date that seeks to understand how identities, as articulated by the ITRC, in the Black communities are used, maintained, and protected, and how those identities are recovered or remediated when compromised.
The survey used in the initial phase of the study consisted of 39 questions and sought to understand the extent to which households experienced identity theft, the impact it had on their overall finances, and the types of behaviors used to protect their identities.
Ultimately, we gathered 167 responses from people who identified as Black from across the United States. We received 99 responses from our convenient sampling approach where the ITRC and their partners disseminated the link to their constituents, and received 68 responses using our snowball sampling approach that consisted of various community-based organizations across the nation sharing the survey link with their intended audiences and their audiences sharing it with their networks as well.
About the Identity Theft Resource Center
Founded in 1999, the Identity Theft Resource Center® (ITRC) is a national nonprofit organization established to empower and guide consumers, victims, business and government to minimize risk and mitigate the impact of identity compromise and crime. Through public and private support, the ITRC provides no-cost victim assistance and consumer education through its website live-chat idtheftcenter.org and toll-free phone number 888.400.5530. The ITRC also equips consumers and businesses with information about recent data breaches through its data breach tracking tool, notified. The ITRC offers help to specific populations, including the deaf/hard of hearing and blind/low vision communities.
Media Contact
Identity Theft Resource Center
Alex Achten
Director of Communications & Media Relations
888.400.5530 Ext. 3611
media@idtheftcenter.org