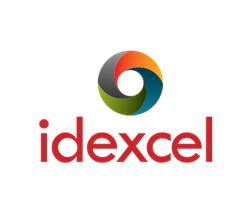 HERNDON, Va. (PRWEB) February 12, 2021
Today at their first AWS Immersion Day of 2021, Idexcel announced the introduction of their new framework, Idexcel AIDE (Automated Intelligent Data Extractor), an all-encompassing automated, intelligent, data extractor that enables rapid processing of documents, PDFs, images, for financial operations, application processes, and any procedures that require the intake of data in an unstructured form.
"We're really excited to introduce this revolutionary framework to the market – our team has been hard at work to create a solution that helps organizations optimize and speed up their operations," said Viswanath Ravindran, Principal Data Scientist at Idexcel.
Founded in 1998, Idexcel is an international leader in providing advanced technology solutions. The company offers a diverse portfolio of solutions to accelerate digital transformation journeys for organizations looking to leverage Cloud Technology, Cloud Native Development, Data Platform Modernization, and AI/Automation Services.
Idexcel and Idexcel AIDE (Automated Intelligent Data Extractor) are either registered trademarks or trademarks of Idexcel in the United States and/or other countries.
The names of actual companies and products mentioned herein may be the trademarks of their respective owners. To learn more about us at https://www.idexcel.com
Follow us on LinkedIn and Twitter and for more insights, check out the Idexcel Blog.