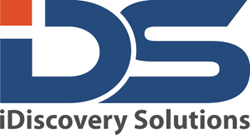 Ten years ago, Georgetown was a whim. Today it is one of the leading conferences in the United States on eDiscovery.
Washington, DC (PRWEB) November 21, 2013
iDiscovery Solutions, Inc, ("iDS"), an award-winning, global, legal technology expert services firm headquartered in Washington, D.C., will be attending Georgetown Law's 2013 Advanced eDiscovery Institute in Tysons Corner, Virginia on November, 21 & 22, 2013. Directors Dan Regard, Julian Ackert, Patrick Grobbel, and Bob Eisenberg will be representing iDS at the event.
Georgetown Law's Advanced eDiscovery Institute, now it its tenth year, will focus on the most important lessons learned in the past decade in e-Discovery, as well as offer concrete suggestions law firms can apply to the e-Discovery and information governance challenges they are likely to face in the next.
"Ten years ago, Georgetown was a whim. Today it is one of the leading conferences in the United States on e-Discovery, branching off into week-long training programs and long-distance learning," said Dan Regard, an Advisory Board Member of the Institute and Managing Director of iDS. "I congratulate Larry Center and Bob Eisenberg on their vision and their execution. Through the success of their program, they have shown themselves to be two of the true thought leaders in our industry."
The 2013 Institute's emphasis on information management, technology-assisted review (TAR), cooperation, and defensible process is intended to highlight these continuing and important trends in e-Discovery. The past few years have shown that proactive data management, proper use of technology, and cooperation between parties throughout the e-Discovery process can, and does result in more efficient, more predictable, and better outcome for all parties, compared to the brute force and bare knuckles approaches that many have come to consider the norm in e-Discovery.
In addition to the Institute's popular Case Law Update and Judicial Roundtable panels, this year's program will offer a three-part Information Governance Track ("IG") that will provide attendees with concrete examples of the benefits of an IG program and practical advice for implementing such a program within their organization.
The "Big Data" panel will demystify what has become a hot topic in the industry, explore the data privacy and security concerns involved in collecting, analyzing, and producing enormous data sets, and explain the intersection between "Big Data" and e-Discovery. Two panels on TAR will cover the big-picture trends and controversies of the past year, as well as practical tips for determining when TAR is appropriate for a matter and ways to implement a defensible TAR process.
Finally, panels on Cooperation in Practice, offered in conjunction with The Sedona Conference, will present the case for cooperation and will provide attendees with the tools to implement cooperative approaches in their own legal practices.
For more information about Georgetown's 2013 Advanced eDiscovery Institute, including registration, panels, and panelists, please visit: http://www.law.georgetown.edu/continuing-legal-education/programs/cle/ediscovery-institute/agenda/index.cfm
About iDiscovery Solutions
iDiscovery Solutions, Inc. (iDS) is an award-winning, global, legal technology expert services firm. Founded in Washington, D.C. in 2008 by industry veterans with more than 50 years of litigation and consulting experience combined, iDS provides consulting, data analytics, processing and hosting of electronically stored information (ESI), and expert services in the areas of electronic discovery, digital forensics, and enterprise applications. iDS also provides subject matter experts that testify as to how technology works, generally and specifically, within the context of litigation, investigations, and government inquiries. For more information, visit http://www.iDiscoverySolutions.com and follow the company on Twitter @iDiscoveryInc.