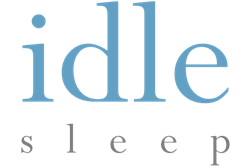 IDLE's affiliate commissions are the highest in the industry: up to $400.00 per referred sale within 180-days' cookie life.
WASHINGTON (PRWEB) January 23, 2020
Acknowledged as "a step above" the competition by consumers, IDLE has rolled out the highest-paying affiliate program in the mattress industry and longest home trial, 18 months. Managed exclusively by AM Navigator, this program is now available through ShareASale affiliate network, offering the industry's highest payouts of up to $400.00 per referred sale.
"IDLE is aiming to disrupt the multi-billion mattress industry and up the game for online brands which often deliver hype but not substance," shares Greg Bowers, IDLE's marketing head. "Online brand growth has been significant, but companies seem very cookie cutter and the bed and bedding products underwhelming. We think we deliver a better product, and better consumer experience. Who better than affiliates to help us share our message." IDLE's USA-made top-quality mattresses each comes with an unparalleled 18-months' risk-free home trial. Every IDLE mattress is also backed up by IDLE's "Warranty Without End™", the industry leading Lifetime Warranty that even protects against body impressions from use. Free shipping, free returns, and many added benefits are standard.
IDLE Sleep is determined to build the world's most affiliate-friendly mattress program, caring for their affiliates as much as it cares for its consumers. IDLE has partnered with Geno Prussakov, an affiliate marketing expert and owner of AM Navigator agency, to steer their affiliate program. "We have led many high-growth programs including others in the mattress category but have never seen such an established company transition online and acknowledge and partner with affiliates so impressively."
The affiliate program's payouts are already the highest in the world. But, in addition, IDLE's affiliate partners also enjoy multiple performance incentives, attractive cash bonuses (from a $150 first-sale bonus to many more), and a highly personalized approach.
For more information on IDLE's Affiliate Program or to join, visit this page.
About IDLE Sleep:
The leader for years in the flippable two-sided mattress marketplace, IDLE grew out of Colorado Springs, CO to become a national brand and e-commerce retailer providing their patented, top reviewed hybrid and all natural latex beds, and leading lifetime Warranty Without End™. All IDLE beds offer a full 18 month (540 day) no risk in-home sleep trial, the longest in the industry, and the best customer support. IDLE's two sided beds are modeled on the super premium beds of recent memory, when mattresses were designed to last. The IDLE tradition of quality lives today! To learn more about IDLE Sleep and their products, visit their website at https://www.idlesleep.com
About AM Navigator:
Founded and headed by Geno Prussakov – a University of Cambridge graduate and digital marketing thought leader – AM Navigator is one of the world's most acclaimed affiliate program (OPM) agencies. In nearly 20 years in business, the company has contributed to the online marketing successes of such top brands as Forbes, Nokia, Hallmark, Warner Music, Skype, and hundreds of small businesses. Many a time AM Navigator was voted the world's best affiliate management agency. To learn more about the company and about their online marketing services, visit their website at https://www.amnavigator.com