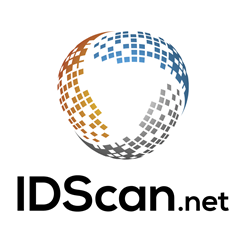 "As technologies advance and expand, states and the federal government are going to continue passing legislation, so we want our clients to be able to focus on their core businesses rather than trying to deal with the onslaught," said Denis Petrov, CEO of IDScan.net
NEW ORLEANS (PRWEB) July 17, 2019
IDScan.net, a leading developer of identity verification and information gathering technologies, announced today that it has acquired IDScanningLaws.com, a legal resource website that tracks and provides analysis on laws and legislation related to ID scanning and the storage of personal information in all 50 states and U.S. territories. The acquisition marks IDScan.net's continued growth and leadership in the market space.
"More and more, organizations are realizing the benefits of ID scanning, facial recognition, and personal information gathering in their operations, but it is incredibly difficult to stay up-to-date on state laws regulating these activities. We know this is something our clients struggle with, so we're excited to now offer a cost-effective, automated resource that makes it easy," said Denis Petrov, the CEO and founder of IDScan.net.
With the identity verification technology advancing and becoming more accessible to businesses of all sizes, the number of users across industries is growing rapidly. For example, financial institutions are using it for instant credit applications, retailers are using it onboard customers, venues and airlines are using it to ensure safety, and casinos and nightclubs are using it for age verification. No matter the industry, the technology is enhancing customer experience while also preventing fraud and reducing liability. Bars, for example, can ensure the patrons they serve are the legal drinking age.
Anyone using these new, game-changing technologies to improve their operations must also ensure compliance with local laws. A challenge, though, is that the laws vary from state to state. Understanding and staying current on varying sets of laws can be burdensome to any business using the technologies, especially franchises and multi-state operations.
IDScanningLaws.com's attorneys and legal experts provide current analysis and interpretation of applicable laws to help companies across a variety of industries ensure compliance. The site also offers legislative tracking that clients can use to keep up with pending legislation and newly enacted laws.
Soon, the online legal resource will be incorporated into IDScan.net's web service solution. IDScan.net will also continue to make ID Scanning Laws' state-by-state guidance available in an online portal. Users with an annual subscription can access current laws by state, pending legislation, legal interpretation of the restrictive laws, and an "at-a glance" grid of states with restrictive laws. IDScan.net will continue IDScanningLaws.com's practice of updating the online portal with newly adopted and pending legislation by state.
Founded in 2003, IDScan.net has recently experienced rapid growth—more than 20% annually. This success can be attributed, in part, to IDScan.net's dedication to innovation and efforts to pioneer new technologies. The acquisition of IDScanningLaws.com is part of a comprehensive strategy to provide complete solutions that scan, verify, collect, and analyze people's data in a matter of seconds and with 100 percent accuracy- while complying with all applicable laws. IDScan.net ultimately plans to integrate the data from IDScanningLaws.com into its API to automate compliance.
"As technologies advance and expand, states and the federal government are going to continue passing legislation, so we want our clients to be able to focus on their core businesses rather than trying to deal with the onslaught. It's part of our commitment to making the tech accessible and easy-to-implement," said Petrov.
About IDScan.net
IDScan.net is a leading developer of identity verification and information gathering technologies. With a mission of creating a safer and smarter world, the company has enhanced environments and experiences of over 6,000 clients, including IBM, Shell, AMC Theaters, Borgata Hotel Casino & Spa, Dave & Busters, and many more of the world's most trusted brands. Since 2003, the company's international team of industry specialists has pioneered technology that anticipates the rapidly-evolving needs of leaders across all industries - from gaming and hospitality to retail, finance, and education – developing more than 300 custom applications and the industry's leading and most up-to-date library of global ID formats. The company's technology has been approved by the TSA and FBI (CJIS).