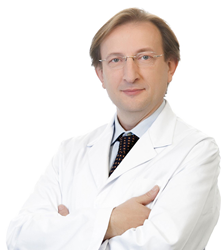 This new diagnostic test will improve the chances of conceiving and achieving a full-term pregnancy and live birth.
MIAMI (PRWEB) September 14, 2020
The scientific community working in the field of reproductive medicine has spent many years researching non-invasive strategies to examine chromosomal health that do not require embryo biopsy. Today, Igenomix, a global leader in women's health and reproductive genetic testing, introduces EMBRACE, a new, innovative approach to chromosome analysis. Led by Dr. Carmen Rubio, Head of Embryo Genetic Research and her team at Igenomix, EMBRACE could herald a new era in IVF to better identify embryos with a higher chance of resulting in a healthy pregnancy.
"An embryo is determined to be 'healthy' when it has the correct number of chromosomes which is 46 - 23 from the sperm and 23 from the egg. While other types of viability tests are available, those that check for correct chromosome count are the best," explains Dr. Rubio, lead author of the research. "This new analysis can help us to discover more about embryo health and improve treatment efficiency, reducing the time it takes to get pregnant with the safest possible conditions for the embryo."
During IVF, eggs are retrieved from the patient, fertilized with sperm from the partner, then cultured in a laboratory where they develop in a liquid culture medium. Rather than removing cells from a developing embryo through biopsy, EMBRACE enables scientists at Igenomix to test the drop of the culture medium in which a six-day-old embryo (or "blastocyst") has developed to count the chromosome number of the embryonic cell-free DNA (cfDNA). A "score" is given to determine the probability of the embryo being healthy and viable. Embryos will remain at the patient's fertility center.
This is the conclusion of a new study in the American Journal of Obstetrics & Gynecology titled "Multicenter prospective study of concordance between embryo cell-free DNA and trophectoderm biopsies from 1,301 human blastocysts." The study analyzed embryos from over 400 patients at eight fertility centers on four continents, over the course of two years. Each embryo was analyzed comparing both biopsy (trophectoderm cells) and cfDNA (culture medium). Concordance rates, or how often the results matched on both tests for the same embryo, were around 80%.
EMBRACE will enable embryonic chromosome analysis to be accessible to a larger number of IVF centers and patients, as it simplifies the process and increases chances of IVF success.
Chromosomal abnormalities are responsible for a large number of IVF cycle failures and roughly 50% of miscarriages.
"This new diagnostic test will improve the chances of conceiving and achieving a full-term pregnancy and live birth, which is always our main goal," says Carlos Simón, MD, PhD, Head of the Scientific Board of the Igenomix Foundation and a Harvard Professor currently based in Boston. "Fertility treatment costs are prohibitive to many U.S. patients, and this technique may help them achieve success more quickly, with a smaller chance of miscarriage, and with fewer IVF cycles."
This international, prospective multicenter study is the largest to date to validate a non-invasive approach.
"The decision to analyze the culture media from embryos at day 6 of their development was a crucial part of this research. Analysis of the culture media of the same embryos at the latest stages of embryo development allowed us to optimize the results obtained, as the embryos contain a greater number of cells at day 6 and, therefore, release more DNA into the culture medium," adds Dr. Rubio.
The results of this research show a 78% concordance rate between both techniques – trophectoderm biopsy and culture medium for the same embryo. A further analysis of 81 chromosomally abnormal embryos, donated to the research and included in this study, showed an 84% concordance rate between the culture medium and the inner cell mass of the embryos (the cells of the preimplantation embryo that constitute the fetus in a pregnancy) further reinforcing confidence in this approach.
Another improvement resulting from this research compared with previous studies is that the embryo analysis was conducted using a new technique protocol and reporting algorithm, specifically designed by Igenomix for cfDNA analyses in culture media.
Igenomix is offering EMBRACE as a testing option to the 400 fertility centers they work with across the U.S. To learn more about the test, please visit http://www.igenomix.com or watch the following videos: video for patients, video for fertility specialists.
About Igenomix
Igenomix is a global reproductive genetics company built in the mission of creating a world where infertility is no longer a barrier to parenthood. With a tireless drive towards innovation and advancement, Igenomix offers genetic testing services that assess reproductive potential prior to trying for a baby (preconception), increase the chances of a genetically healthy embryo successfully growing into a pregnancy (preimplantation), and evaluate the genetic health of a developing baby (prenatal). As the global leader in reproductive genetics medical research, Igenomix has contributed over 460 published studies. Working in partnership with over 4,000 fertility clinics in 70 countries worldwide, with 400 in the US, Igenomix has supported hundreds of thousands of patients towards their goal of having a child since 2011. Igenomix is based in Spain and has a team of 400 working in 21 laboratories on four continents. Learn more at http://www.igenomix.com or on Facebook, Instagram, Twitter, LinkedIn, YouTube or call (305) 501-4948.