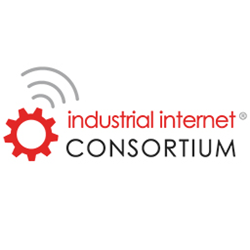 NEEDHAM, Mass. (PRWEB) July 27, 2020
The Industrial Internet Consortium® (IIC™) today announced the publication of the Implementation Aspect: IIoT and Blockchain White Paper. The white paper offers solutions architects three design patterns they can use to manage the distribution and ownership of data in a blockchain-based Industrial IoT (IIoT) solution.
Blockchain − an emerging distributed ledger technology used to support the tamper-proof recording of events and transactions − can solve many of the problems faced during the lifecycle of IIoT-enabled assets. These include provisioning, usage tracing and asset decommissioning. Other common use cases for blockchain include device monitoring to log SLA violations, edge autonomy to log fault protocols and IIoT services such as odometer fraud protection.
Blockchain has many benefits, but solutions architects must carefully address scalability and performance when designing blockchain into an IIoT solution. "Solution architects have several options for managing the functional distribution and data ownership in blockchain-based IIoT solutions," said Daniel Burkhardt, IIC German Regional Team Lead and Doctoral Student at the Ferdinand-Steinbeis-Institute. "They must consider the system's performance and trustworthiness aspects as well as network reliability, bandwidth and latency, as well as solution usage attributes."
"Blockchain wallets contain the public and private key pair you need to create and access user data in the blockchain," continued Burkhardt. "Key questions designers need to ask include, 'How can we manage the wallet of each user and who owns and controls these wallets.' Architects can evaluate the trustworthiness of an IIoT solution based on each pattern."
The patterns are platform-controlled blockchain, asset-controlled blockchain and smart contract enhancements for both platform and asset-controlled blockchain. The three patterns for the distribution of data in a blockchain-based IIoT solution are explained using the IIC Industrial Internet Reference Architecture (IIRA). Designers can assess which pattern to implement using IIC Resource Hub online project assessment tool. The white paper, Implementation Aspect: IIoT and Blockchain, can be found on the IIC website here.
About Industrial Internet Consortium
The Industrial Internet Consortium is the world's leading organization transforming business and society by accelerating the Industrial Internet of Things (IIoT). The IIC delivers a trustworthy IIoT in which the world's systems and devices are securely connected and controlled to deliver transformational outcomes. The Industrial Internet Consortium is a program of the Object Management Group (OMG). For more information visit http://www.iiconsortium.org.
Note to editors: Industrial Internet Consortium is a registered trademark of OMG. For a listing of all OMG trademarks, visit https://www.omg.org/legal/tm_list.htm. All other trademarks are the property of their respective owners.