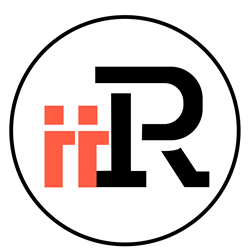 We're happy to once again offer special holiday sales pricing for more iiRcade users to join our family this season
CHICAGO (PRWEB) November 09, 2022
iiRcade Inc., a premium home arcade console that allows gamers of all ages to play their favorite retro and modern games in a true arcade style, is pleased to announce its holiday sales pricing on all iiRcade cabinets, while quantities last, starting today.
Until December 31, 2022, the iiRcade holiday sale includes:
iiRcade Gold Edition Bundles, the latest addition to iiRcade's line-up of premium home arcade consoles, are on sale for the original pre-order price of $799 ($200 off, regularly $999) with four versions to choose from: Dead Cells, Dragon's Lair, SPACE INVADERS and Black Edition with Double Dragon artwork. Gold Edition enables powerful 100W Stereo Sound by JBL, light gun gaming (coming soon), lit marquee and more.
iiRcade 64GB Standard Edition Bundles are on sale for $399 ($300 off, regularly $699), while quantities last, with two versions to choose from: Classic Bundle and Beach Buggy Racing 2: Island Adventure Bundle.
iiRcade 128GB Standard Edition Bundles are on sale for $499 ($300 off, regularly $799). These editions have the upgraded 128GB storage memory and original Sanwa joysticks and are available in three special editions: RetroMania Wrestling Edition (also available at Best Buy), Dragon's Lair Edition, and Black Edition, which enables users to design their own cabinet graphics and comes with officially licensed Double Dragon artwork that can be put onto the cabinet as a free gift.
Free shipping ($100 value) is included on all cabinets to the mainland United States. Shipping to Canada will be $50.
"We're happy to once again offer special holiday sales pricing for more iiRcade users to join our family this season," said Jong Shin, founder & CEO of iiRcade. "And for our new and existing customers, games will be on sale in the Game Store for up to 30% off in November."
Game Store Sale
Modern and retro games will also be on sale during November. Games will be up to 30% off and titles will vary during the sale, with different game genres on sale each week.
Each iiRcade comes with 11 pre-loaded games: Dragon's Lair, Double Dragon, Gunbird, Beach Buggy Racing, BombSquad (online multiplayer party game), Snowboard Championship, Diver Boy, Dragon Master, Maniac Square, Twin Brats and Fancy World, with more games downloadable, including free games, on the iiRcade store (https://iircade.store).
All games are officially licensed and available at affordable prices, and new titles are continuously added to the growing iiRcade store library. The full list of currently available games can be found on the iiRcade store.
iiRcade enables online gaming and leaderboards, so that you can play with others from North America continent or compete against others to become the number one in the world in leaderboards.
For more information and to order iiRcade, visit iiRcade.com.
About iiRcade:
iiRcade is a premium home arcade console that offers a gaming experience like no other. Play the retro arcade games that you remember and the latest modern games in amazing arcade style. With cinematic gaming experiences powered by 19" high-density display, 100W of powerful stereo sound, premium 2-player arcade controllers and device optimized for the best arcade gaming experiences, iiRcade delivers arcade gaming that is so immersive, you will feel like you are inside the game