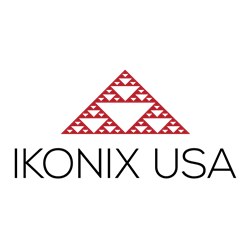 With Ikonix USA's electrical safety testing market position and WhaleTeq's unique product portfolio, we are now able to offer full testing solutions for the electrical medical device industry
LAKE FOREST, Ill. (PRWEB) December 31, 2020
Ikonix USA is pleased to announce their partnership with WhaleTeq Co. Ltd. Founded in 2013, WhaleTeq delivers ECG, EEG and Wearable Device testing solutions for medical device manufacturers and product testing laboratories. WhaleTeq is the leading global test solution provider offering qualified test tools for manufacturers, certification laboratories, and regulation testing institutes.
"Verifying and validating the functionality of medical devices is paramount in the industry. WhaleTeq provides unique and efficient testing solutions to ensure medical device product quality and performance. With Ikonix USA's electrical safety testing market position and WhaleTeq's unique product portfolio, we are now able to offer full testing solutions for the electrical medical device industry."

Nick Piotrowski, Product Manager at Ikonix USA.
Starting January 2021, Ikonix USA will be the exclusive WhaleTeq distributor for the North American market. To learn more about WhaleTeq and their products please visit http://www.whaleteq-usa.com.
Contact Ikonix USA at 1-847-367-4077 or visit their site at http://www.ikonixusa.com. For editorial questions, please contact Amanda Boothe at amanda.boothe@ikonixusa.com.