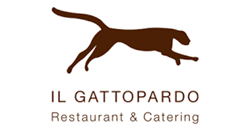 NEW YORK (PRWEB) November 25, 2019
Il Gattopardo is celebrating its accreditation as one of the 50 best Italian restaurants in the world by the "50 Top Italy," the online guide dedicated to the best of Italian gastronomy both inside and outside of Italy. Il Gattopardo serves authentic and healthy Southern Italian cuisine that has been designed for the modern palate without compromising the origins of the food. The restaurant is only one of two establishments in New York to make it into the top 20 list of restaurants; the other is the acclaimed Marea.
A comprehensive evaluation of quality Italian restaurants in the world, 50 Top Italy recognizes restaurants both inside and outside Italy's borders. Each year over 350 inspectors from 50 Top Italy travel the world, anonymously, to compile the prestigious list. Critics look for restaurants with strong traditional roots, but with a welcoming approach to new perspectives. Also, an important criterion is the restaurants' transparency of ingredients, an indispensable aspect of authentic Italian cooking.
The Il Gattopardo group, including The Leopard at des Artistes and Mozzarella & Vino, embodies the heart of authentic Italian gastronomy in New York. The key to true Italian cuisine is simplicity and the use of the freshest seasonal ingredients of the highest quality. These fundamental components, together with traditional cooking techniques, create a sense of place and history.
This news comes after the esteemed restaurant earned Three Forks from Gambero Rosso, the Italian equivalent of the Michelin Star. Established in 1986, Gambero Rosso is the world's most trusted resource on Italian food and wine. In order to earn a fork, a restaurant must represent the best of culinary expertise in authenticity, ingredients, service, and wine.
###
About Il Gattopardo: serves innovative high-end Southern Italian food without compromising the authenticity of the cuisine. Il Gattopardo and its team are committed to producing top-quality gastronomy, through the use of healthy, authentic and well-researched ingredients, and to keeping the tradition of Italian culture vibrant and passionate. The restaurant is located in the historic Rockefeller Townhouses, at 13-15 West 54th St.