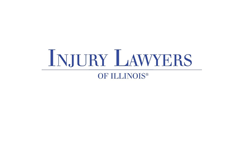 LINCOLNWOOD, Ill. (PRWEB) April 06, 2020
The state's first known COVID-19 wrongful death lawsuit was filed today by Tony S. Kalogerakos, principal attorney at Injury Lawyers of Illinois, LLC.
Kalogerakos filed the lawsuit on behalf of the family of a Walmart employee who died from complications of COVID-19. The lawsuit filed in Cook County, Illinois alleges willful and wanton misconduct and reckless disregard, in the March 25 death of Wando Evans, 51, a 15-year employee at the Evergreen Park Walmart store.
Evans, who worked as an overnight stock and maintenance associate at the store, first mentioned symptoms consistent with COVID-19 to store management two weeks ago but was ignored, the lawsuit alleges. On March 23, 2020, Evans was sent home by store management; two days later he was found dead in his home.
The lawsuit alleges Walmart did not initially follow the CDC's or OSHA's recommendations, putting not only its employees but the general public at risk. It took additional measures only after Wando's death.
Kalogerakos said his firm also has requested an Occupational Safety and Health Administration (OSHA) investigation into Walmart's actions, especially after Walmart issued a statement indicating they are now hiring individuals within 24 hours, as opposed to its typical period of two weeks. The complaint further alleges they were well aware of employees having symptoms, and not communicating such to its employees or customers.
About the Firm
Tony S. Kalogerakos, Esq. is the founding and managing partner at Injury Lawyers of Illinois in Lincolnwood, IL. His practice is exclusively focused on personal injury and wrongful death matters.
Contact: Tony S. Kalogerakos, Esq.
tsk@injuryrights.com
Case No. 2020 L 003938