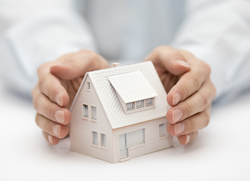 "The emergence and maturity of the ILS market," says E.W. "Ted" Blanch, Chairman and CEO of COIN Re, "is a welcomed and important complement to the traditional reinsurance market. This is seen both in reinsurance and retrocession."
TAMPA, Fla. (PRWEB) November 28, 2018
According to a recent survey conducted by international insurance advisory firm Willis Towers Watson, the three groups of actors in insurance-linked securities (ILS)—end investors, ILS fund vehicles, and buyers (ceding insurance companies)—have predominantly weathered 2017 loss activity and come to accept products backed by "alternative:" capital as a mainstream component of the reinsurance industry. The survey found that 58% of cedants use some ILS capacity, with one in four deriving more than 30% of capacity from ILS.[1] "The emergence and maturity of the ILS market," says E.W. "Ted" Blanch, Chairman and CEO of COIN Re, "is a welcomed and important complement to the traditional reinsurance market." Blanch, whose company is a Florida-based specialist in catastrophe reinsurance, adds, "This is seen both in reinsurance and retrocession."
Insurance-linked securities, notes Blanch, are broadly defined as financial instruments whose values are driven by insurance loss events. ILS that are linked to property losses due to natural catastrophes represent a unique asset class. The ILS risks and returns are not correlated with those of more traditional investments such as stocks and bonds.
As further indication of the mainstreaming of these securities, a publication from Willis Re reports that issuance of ILS reached a record $1.6 billion in the third quarter of 2018. This quarter's activity put the year's issuance—already at $8.7 billion by September 30—on track to meet last year's $9.7 billion full-year record.[2] Earlier in the year, a representative of reinsurance giant Guy Carpenter commented that going forward, reinsurance companies that want to be successful will need to utilize and embrace the ILS space.[3]
This shift in attitude, notes Blanch, helps validate and reinforce his company's position as a source of positive disruption for the catastrophe reinsurance industry. COIN Re's corporate strategy is partly based on its ability to reduce reinsurance costs to cedants —and ultimately to consumers—while remaining profitable in a market that has recently been tested by serial catastrophes and proven itself to be solid. A radical new ownership model—COIN Re is designed to become majority-owned by its client primary insurers—helps underpin both its cost management strategy and its financial soundness.
Specifically addressing the mainstreaming of ILS, Blanch says, "From the perspective of primary insurance providers, an excess of global capacity from all sources is a favorable control factor on price. The result is an environment that is conducive to COIN Re's aggressive posture regarding cost reduction within the risk transference system."
About COIN Re:
COIN Re was founded in 2018 under the leadership of E.W. "Ted" Blanch. As an innovator spanning decades, after joining E.W. Blanch & Co. in 1958 he became CEO in 1977 and held the position until 2000. The company was sold in 2001. He then formed Ted Blanch & Associates, a consultancy to the reinsurance industry.
COIN Re believes in changing the status quo. Catastrophe reinsurance market economics have been tipped in favor of reinsurers, and client/broker interests have been misaligned, ultimately hurting the end user—the consumer. As serial innovators in the market, COIN Re's principals are aligning client/broker interests by giving insurance companies significant ownership in COIN Re, resulting in market economics tipping back to ceding companies with resultant improved reinsurance program pricing, lowered frictional costs and revenue distribution and equity value accumulation back to the insurance companies—and by doing so, potentially improve property insurance premiums for consumers.
Joining him as senior officers of COIN Re are President–Marketing Michael W. Cashman, CFO Richard R. Allen, and Vice President Kevin A. Mora. The company is headquartered in Tampa, Florida. Visit http://www.coinreinsurance.com.
1. Lerner, Matthew, "ILS market strong despite 2017 cat losses: Willis," Business Insurance, October 23, 2018.
2. "Insurance Linked Securities' Issuance Reaches Record $1.6B in Q3: Willis Re," Insurance Journal, November 2, 2018.
3. "Reinsurers of the future will have to embrace ILS," Artemis blog, October 26, 2018.