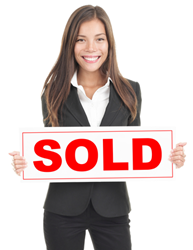 (PRWEB) June 30, 2014
Developed by the SmartPHOTOEditors network of experienced photo editors, the new virtual staging services offer real estate professionals such as brokers, imaging agencies, interior designers, architects and others the ability to digitally transform a house into a home. Designed to virtually transform any space with furniture, décor and any other desired addition, virtual staging takes any room and digitally furnishes it.
The new service is set to invaluable in a business to business setting and has multiple real world uses for property professionals. Real estate agents can call on SmartPHOTOEditors to turn an empty property into their client's home, helping would-be-buyers to more easily imagine themselves living in the space. For interior designers, the virtual staging service helps them to bring their design concepts to life for clients, sharing visions, selling expertise and securing client buy in at critical stages of the design process.
Sudheer Babu, Operations Manager said, "Property staging has long been employed by savvy real estate agents to turn a property into a knock out home when viewings are expected. It's all about presenting each room in the best possible light. Our brand new virtual staging service builds on these principles but doesn't rely on buyers being physically present. Virtual staging is a powerful B2B tool and is a great asset for property professionals who can instantly turn a blank space into a furnished dream house, without having to so much as lift a box or unpack a plate."
Convenient and showcasing SmartPHOTOEditors' hallmark precision and attention to detail, the photography experts' virtual staging service is also incredibly cost effective. The digital staging department comprises of fully trained professionals, experienced with the latest in software technology and cad techniques. This pool of expertise means clients are able to demand their choice of CAD software be used in the image manipulation process.
Straight forward and efficient, SmartPHOTOEditors' virtual staging service is based on a streamlined work process. The client simply provides their real estate images and furniture images. The photo editor will then transform each into 3D models and working from a brief detailing furniture placement and vision will create a staged image. The client can then download their images and share with clients either digitally or as a hard copy.
To order virtual staging services and to find out more visit http://www.smartphotoeditors.com from any internet enabled device.
About SmartPHOTOEditors
SmartPHOTOEditors is a network of enterprising photo editors who have provided an unparalleled service for over 7 years across Europe, the U.S, Australia and New Zealand. Founded on the premise to 'deliver the highest quality product so clients can excel in their business', the company goes the extra mile to satisfy customers with quick and friendly service at low personal costs. SmartPHOTOEditors have a true passion for photography, and their regularly-updated website offers aspiring photographers advice and inspiration on all subjects from taking pictures in the rain to choosing a strong social media profile photo.