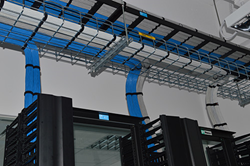 We at TI are excited to incorporate new capabilities frequently requested by our clients. Image's core competencies complement our current offering and meets client needs.
Norcross, GA (PRWEB) June 10, 2015
Image Communications, a national provider of structured cabling, VoIP, telephony and wireless solutions, has joined Technical Innovation, LLC (TI). With structured cabling an integral foundation of successful AV/IT integration projects in the competitive global marketplace, TI sought to complement its offerings with Wi-Fi, voice, data & fiber optics, providing comprehensive, reliable solutions for its clients. They turned to Image Communications, a trusted and respected partner of many years. This acquisition allows TI and Image to support clients through projects built upon a superior communications network.
"We at TI are excited to incorporate new capabilities frequently requested by our clients. Image's core competencies complement our current offering and meet client needs", explained Mike Landrum, Chief Executive Officer, Technical Innovation.
Gust Pappas, Image's President now serving as TI's Director of Wireless and Structured Cabling, is pleased to join the TI brand, bringing added value to his existing clientele. "When Technical Innovation first mentioned merging, I realized how our companies complemented each other and the potential to bring broader product lines and services to our customers." TI's commitment to their core values and to providing clients with a scalable, flexible and high-quality backbone were also inline with Pappas's philosophies and business strategy. "Once I met with Mike, Kevin (Powers, President) and Bruce (Herman, Executive Vice President) and learned of their ethics and the talents of their team, I was confident that TI was the right choice for Image."
The Image team of telecommunications experts bring multiple certifications from adjacent technologies including Belden, Aerohive, 3Com, APC and Chatsworth, to TI's already substantial capabilities. Chris Johnson, TI's Chief Technology Officer elaborates, "With the addition of Image, our focus on wireless 802.11ac and BLE 4.2, fiber optic and advanced wired technology, will give our customers an even broader array of digital workplace solutions……The ability of TI to address media constraints during the project life-cycle will bring much needed efficiency and continuity."
Having a longstanding relationship with Image Communications, David Berndt, Executive Regional Director, adds, "I am excited to have the opportunity to work with Gust Pappas and the Image Team and feel they provide a strategic offering to TI. Although based in Nashville, they will serve the entire TI organization. Gust has built an impressive team and TI has benefited greatly in building our business with current and new clients."
TI's expanded solutions include design, project management and implementation of:

End-to-end structured cabling systems
Voice and data cabling
Fiber optic cabling
Wireless LAN Solutions
Point-to-point and Multi-Point Connectivity
Technical Innovation is a design/build systems integrator specializing in unified communication technologies, mission critical facilities, presentation and visualization environments and broadcast solutions. Serving corporations, state and federal government agencies, universities, professional organizations, and Houses of Worship, TI focuses on designing solutions specific to their client's needs and providing an exceptional customer experience. This includes best-of-class, video-centric collaboration solutions, design-build system integration, managed services and ongoing customer support. TI has earned the trust of their clients for delivering exceptional customer service, and their clients also rely on them for expert guidance, unique vision, and highly disciplined approach. Companies such as MetLife, United Airlines, Turner, and The Home Depot have counted on them for their system integration needs. Established in 1937, Technical Innovation has grown to over 440 employees and is ranked 5th on the SCN Top 50 list. TI has won numerous awards for their work, but it's the reward of exceeding their customers' expectations that continually inspires the company.