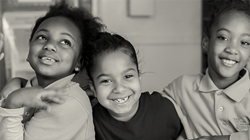 "We are passionate about providing equity of access to learning for all students through teaching with technology..."
NEW YORK (PRWEB) November 19, 2019
Helping to celebrate American Education Week, Mediaplanet and Imagine Learning today announce the launch of this November's edition of "Education Tech." This campaign addresses the current achievement gap that is facing the U.S. education system and showcases the need for technology in the classroom to ensure that today's learning environments are engaging, tech-savvy, and can help students develop real-world, career-ready skills. The campaign empowers educators to manage classroom operations efficiently and give them access to data and content to personalize learning for their students.
Imagine Learning believes every child has the right to fulfill their unique potential, but not all kids have the same access to resources in school to develop their language skills. For example, research shows that during preschool years, children living in poverty are often exposed to lower quality language learning environments. Students who are not proficient readers in the third or fourth grade face an increased risk of dropping out of school. Poor reading ability also has detrimental effects for future income, employment opportunities, and participation in society.
Technology can help bridge that gap. For over 15 years, Imagine Learning has helped students acquire, develop, and strengthen their language skills for success in academic settings and their future careers. Imagine Learning provides a complete suite of adaptive digital curriculum and assessment solutions for PreK through eighth grade that delivers unmatched excellence in language development.
"We are passionate about providing equity of access to learning for all students through teaching with technology," says Jeremy Cowdrey, president of Imagine Learning. "Our goal is to meet students where they are and provide educators with data-driven insights that inspire teaching and learning breakthroughs."
The print component of "Education Tech" is distributed within today's edition of USA Today in New York, Los Angeles, Las Vegas, Chicago, Washington, D.C, and Baltimore markets, with a circulation of approximately 200,000 copies and an estimated readership of 600,000. The digital component is distributed nationally, through a vast social media strategy, and across a network of top news sites and partner outlets. To explore the digital version of the campaign, visit EducationAndCareerNews.com.
About Mediaplanet
Mediaplanet specializes in the creation of content marketing campaigns covering a variety of industries. We tell meaningful stories that educate our audience and position our clients as solution providers. Our unique ability to pair the right leaders with the right readers, through the right platforms, has made Mediaplanet a global content marketing powerhouse. Our award-winning stories have won the hearts of countless readers while serving as a valuable platform for brands and their missions. Just call us storytellers with a purpose. Please visit http://www.mediaplanet.com for more on who we are and what we do.
About Imagine Learning
Imagine Learning is passionate about providing equity of access to learning for all students through teaching with technology. We are a leading educational technology company providing supplemental digital curriculum for PreK through 8th grade students. Our adaptive suite of Literacy, Math, and Assessment solutions are powered by the Imagine Learning Language AdvantageTM; a theory of action that promotes rigorous and equitable development of language, enabling students to have deeper comprehension, engagement, and enjoyment of learning. Over 3 million students nationwide benefit from Imagine Learning programs to accelerate their learning. Learn more at imaginelearning.com
Press Contact:
Gretchen Pancak
gretchen.pancak@mediaplanet.com
(646) 979-2838