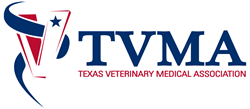 Compliance among pet owners is crucial for the rabies vaccine because it is required by law in most states and is a deadly yet preventable virus.
AUSTIN, Texas (PRWEB) August 01, 2018
August marks National Immunization Awareness Month, a time to emphasize the importance of making sure your pet is up-to-date on all immunizations. Vaccinations protect both large and small animals against an array of diseases and viruses, ensuring they live long, happy and healthy lives. Compliance among pet owners is key to sustaining a pet's health and preventing the spread of disease.
Vaccination awareness month serves as a reminder for pet owners to comply with recommended guidelines and discuss the purpose, risks and benefits of each vaccination with their veterinary health care team. One such discussion may revolve around the FVRCP vaccine (feline rhinotracheitis virus, calicivirus and panleukopenia), also referred to as "the feline distemper vaccine," which safeguards cats from three deadly airborne viruses. The American Association of Feline Practitioners recommends the following schedule for this vaccine: one dose as early as six weeks old followed by two to three booster vaccines spaced three or four weeks apart until the cat reaches 12 to 16 weeks. Adhering to this schedule is vital for the vaccine's effectiveness. Pet owners may be more likely to comply, and therefore improve the effectiveness of vaccinations, when they receive electronic and print reminders from veterinary practices.
Compliance among pet owners is crucial for the rabies vaccine because it is required by law in most states and is a deadly yet preventable virus. The first dose must be administered to cats within their first three months and to puppies between 12 to 24 weeks of life. The Centers for Disease Control and Prevention (CDC) report that about eight percent of all animal rabies cases are domestic, which means it is still prevalent among cats, dogs, horses and show animals (sheep, goats, cattle, etc.). Vaccinating all of these animals against rabies is critical to build a barrier between humans and this deadly disease.
Another essential vaccination specifically for dogs is canine DHPP (distemper, adenovirus [hepatitis], parainfluenza and parvovirus). This immunization protects dogs from viral diseases of the lungs, liver, intestines, brain and infectious bronchitis. The American Animal Hospital Association provides guidelines with regards to the appropriate vaccination schedule.
Other recommended vaccinations depend on species, state laws, geographic locations, special circumstances and age, among other factors. Veterinary teams are the best line of defense for information on vaccination protocols.
About the Texas Veterinary Medical Association
Founded in 1903, the Texas Veterinary Medical Association is a professional association composed of more than 3,700 veterinarians committed to protecting public health, promoting high educational, ethical and moral standards within the veterinary profession and educating the public about animal health and its relationship to human health. For more information, call 512/452-4224 or visit http://www.tvma.org.