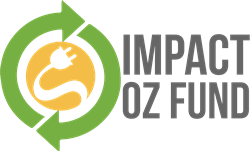 "While most current OZ funds are centered around real estate projects, ours is different. The fund's primary objective is to invest into an operating company called SolPad" said Oliver Carmichael, Fund Manager, Impact OZ Fund.
SAN JOSE, Calif. (PRWEB) December 23, 2019
Impact OZ Fund launches and seeks accredited investors for Opportunity Zone investment in sustainable energy technologies. Authorized to raise $50 Million, the fund enables investors to take advantage of one of the best capital gains tax reduction programs of our generation.
"While most current OZ funds are centered around real estate projects, ours is different. The fund's primary objective is to invest into an operating company called SolPad" said Oliver Carmichael, Fund Manager, Impact OZ Fund. "SolPad, Inc. is an energy logistics company designing, developing and selling unique energy control and storage solutions for the commercial market" he added.
SolPad's current product suite consists of a patented solar smart inverter, scalable battery storage blocks, a dynamic load controller that helps reduce operating costs of homes and businesses while providing more safety and maximizing resiliency during power outages. The hardware suite is designed and optimized to work together with SolPad's energy management software.
The Fund's first $15M raise is earmarked as an equity investment in Solpad with its headquarters located into an opportunity zone in San Jose, California. The second objective of the fund is slated to go towards financing clean energy projects under SolPad's Infrastructure-as-a-Service commercial offering. Thirdly, subsequent funds are intended to enable SolPad to execute on corporate acquisition opportunities to further enhance the breadth of its clean energy solutions.
"This is a journey, and an exciting one at that." said Terry Jester, CEO of SolPad. "I believe OZ investors will make great partners as energy management and resiliency become top of mind for property owners across the nation and beyond. This novel and lucrative investment program gift investors with an ability to part take and finance clean energy innovation, employment in an economically-challenged zone, while providing a handsome tax deferral vehicle" she added.
Market watchers are predicting $200 to $300 billion in investment in the nation's 8,700-plus Opportunity Zones and recent federal rules include clean economy projects — such as local power generation, microgrids, EV charging stations, energy storage and more. An estimated $6.1 trillion in idle capital stands to be directed toward economic development projects in low-income communities across the country.
About the Fund Manager: T&C Management, LLC
Oliver 'Crom' Carmichael, Director
Over the last 18 years Crom has funded, raised capital for and guided young entrepreneurs of over 40 companies in a variety of industries. Companies supported include staffing, Pre-K education, and a host of technology companies. Five companies have had exits at more than $100M valuation – enterprise value, and one under $20M. Crom Carmichael is a native of South Bend, Indiana and a 1971 graduate of Vanderbilt University. He now resides in Nashville, Tennessee.
Chris Taylor, Director
Chris is the Managing Partner of Fortnum Capital Partners with a focus on developing, funding and providing organizational and strategic expertise to start-ups and early stage companies that are involved in environmental technology, clean energy and technology that enables social causes. Chris earned his MS in Technology management from Vanderbilt University.
Defer Capital Gains Tax
Under the program, an investor can defer capital gains taxes until 2027 if realized gains are invested in a Qualified Opportunity Zone Fund within 180 days of the sale. Deferred gains owed are decreased by 10% after five years, and another 5% after seven years of investment. The deferred capital gains will be realized Dec. 31, 2026 and due by April 15, 2027.
Eliminate Taxes on Investments
All capital gains taxes are eliminated after ten years of investment into a Qualified Opportunity Zone Fund (QOZF). Investments into a QOZF do not have to be from capital gains to realize the ten-year elimination of taxes.
Impact OZ Fund Summary
Status: Open to Qualified Accredited Investors
Type of Fund: Stock (Class A 1:1 Common)
Asset Classification: Technology-Innovation
Fund Focus: Innovative Energy Storage and Control Technology
Total Fund Size Authorized: Uncapped
Total Fund Stock Available: $50M
Total Fund Stock Round A: $15M
Minimum Subscription: $50,000
Fund Administration: NES Financial
Targeted Returns: 8% simple annual interest + equity stake
For more information:
Impact OZ Fund Website: http://www.ImpactOZ.fund
Solpad Website: http://www.Solpad.com
Impact OZ Fund Video: https://Vimeo.com/379621015
Press: louis.lalonde@solpad.com
Impact OZ Fund, Inc. is a Qualified Opportunity Zone Fund.
Disclaimer:
Articles featured on this press release are for informational purposes only. This is not an offer to sell nor a solicitation to buy Impact OZ Fund, Inc. That can only be done by our current Confidential Private Placement Memorandum ("CPOM"). Securities offered by Impact OZ Fund, Inc. For accredited Investors only. Limited liquidity. The shares being sold in this offering have not been approved or disapproved by the Securities and Exchange Commission or any state's securities division. Nor has the Securities and Exchange Commission or any state securities department passed upon the accuracy or adequacy of the CPOM or the disclosures provided therein. Any representation to the contrary is a criminal offense. The information contained in this website is for general information purposes only. The information is provided by Impact OZ Fund, Inc. and while we endeavor to keep the information up to date and correct, we make no representations or warranties of any kind, express or implied, about the completeness, accuracy, reliability, suitability or availability with respect to the website or the information, products, services, or related graphics contained on the website for any purpose. Any reliance you place on such information is therefore strictly at your own risk.
Note: This Fund is 3rd Party Administered by NES Financial.
Note: This Fund partnered with EazyDoIt, Inc., an Opportunity Fund creation company.