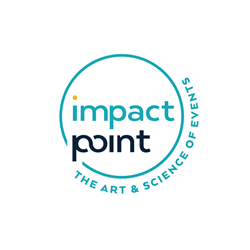 "Our team built out a cohesive story of the current event landscape that clients can learn from, implement into their own strategies and ultimately be in the know of the best practices and current industry climate..."
DENVER (PRWEB) October 01, 2021
Impact Point Group, a strategic advisory and event management consultancy, has won a Gold Stevie® Award in the Thought Leadership Campaign of the Year category as well as a Bronze Stevie® Award in the Female Entrepreneur of the Year category recognizing Erica Spoor, President and Chief Strategist of Impact Point Group. The 18th annual Stevie Awards for Women in Business were announced on September 23, 2021.
The Stevie Awards for Women in Business honor women executives, entrepreneurs, employees, and the companies they run– worldwide. The Stevie Awards have been hailed as the world's premier business awards.
As the global pandemic systematically decimated the events industry, and most event agencies were undergoing layoffs, furloughs and salary reductions, Impact Point Group quickly transitioned the company focus to providing in-depth analysis, recommendations, and strategies for digital and remote events. The company began publishing its own thought leadership in the form of a Digital Event Forecast. This quarterly report with trends, in-depth metrics, and tactical solutions is the winning concept for the Gold Stevie® Award in the Thought Leadership Campaign of the Year.
"Our team built out a cohesive story of the current event landscape that clients can learn from, implement into their own strategies and ultimately be in the know of the best practices and current industry climate," said Erica Spoor. "I'm proud of their ability to use the data and their experience to provide insights and recommendations that made an impact. This award is well deserved!"
President and Chief Strategist, Erica Spoor has made the company culture her number one priority and Impact Point Group is honored to realize this recognition with a Bronze Stevie® Award in the Female Entrepreneur of the Year category. Since 2019 the Impact Point Group team has maintained an average team happiness rating of 92.3% and has grown their headcount by 333% going from three full time employees to thirteen, 46% of that growth has happened just within the last six months.
More than 1,500 entries were submitted this year for consideration in more than 100 categories, including Executive of the Year, Entrepreneur of the Year, Company of the Year, Startup of the Year, Women Helping Women, and Women Run Workplace of the Year.
Winners will be celebrated during a virtual awards ceremony on Thursday, January 13, 2022. Registration for the ceremony is now on sale.
About Impact Point Group
Impact Point Group is proud to be a WBENC-certified women-owned business and offers full-service advisory, strategic support and event management to corporate event and marketing teams helping them build and execute event and engagement strategies.
Founded in 2007 by Erica Spoor, Impact Point Group began with one-full time employee, a few contractors, and a couple of agency partners and has successfully grown into a fully staffed boutique consultancy working with Fortune 500 enterprise tech companies.
Learn more at impactpointgroup.com
Connect with us at: https://www.linkedin.com/company/impact-point-group/
About the Stevie Awards
Stevie Awards are conferred in eight programs: the Asia-Pacific Stevie Awards, the German Stevie Awards, the Middle East & North Africa Stevie Awards The American Business Awards®, The International Business Awards®, the Stevie Awards for Great Employers, the Stevie Awards for Women in Business, and the the Stevie Awards for Sales & Customer Service. Stevie Awards competitions receive more than 12,000 entries each year from organizations in more than 70 nations. Honoring organizations of all types and sizes and the people behind them, the Stevies recognize outstanding performances in the workplace worldwide. Learn more about the Stevie Awards at StevieAwards.com
###