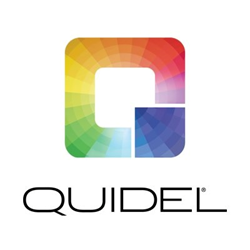 SAN DIEGO, Calif. (PRWEB) April 29, 2020
As America is painfully learning through the current coronavirus pandemic, reliable testing with quick and accurate results is the key to stopping a disease in its tracks and providing time-sensitive treatment to the afflicted.
With Lyme season once again beginning and as many as 400,000 Americans likely to be impacted by this disease, Quidel Corporation is hosting a free educational webinar on May 13 to discuss options and clinical applications when testing for Lyme disease.
Quidel is a California-based diagnostic healthcare manufacturer and one of the nation's leaders in developing rapid diagnostic health solutions. It is also the company behind the innovative Sofia 2 in-office Lyme test that provides a patient as well as his or her physician with indicative results within minutes as opposed to days, which has historically been the norm. Performed in the privacy of a doctor's office or local clinic, it is also the only test that can get results from a simple finger prick of blood.
Lyme disease is a bacterial infection that is spread when people are bitten by an infected deer tick. Unlike a mosquito bite where people know immediately if they have been bitten, one of the challenges with Lyme disease is that symptoms usually will not appear for two to six weeks and may appear in a low-visibility area of the body such as in hair, an underarm or groin. At that point, typical symptoms include fever, headache, fatigue, joint pain, weakness in the limbs, and often a characteristic skin rash with a bull's-eye pattern. With appropriate antibiotic treatment, most people with Lyme disease recover completely; but the key is catching it early, and that means not hesitating to get tested.
Conducting the webinar will be Sean McCloy, M.D., a national thought leader who practices internal medicine with an expertise in Lyme disease at the Integrative Health Center of Maine in Portland, Maine. Dr. McCloy will discuss Lyme diagnostic and treatment guidelines and testing options and will outline a newer, faster way to help physicians diagnose and treat Lyme disease. Getting rapid results is not only important to those who test positive but given that the vast majority of patients' tests are negative, getting results quickly means discernable peace of mind for consumers and removes a significant weight off their shoulders. Not having to wait days or more for test results also allows physicians and nurse practitioners to rapidly treat patients by quickly pursuing other testing if deemed necessary for diagnosis and treatment of Lyme disease.
Among those expected to attend the webinar are representatives of physician office laboratories, urgent care centers and pediatric practices plus any other physicians, allied health professionals and healthcare researchers interested in the subject. The May 13 webinar will take place from 9-10 a.m. (PT). To register, click quidel.com/webinars.
About Quidel Corporation
Quidel Corporation serves to enhance the health and well-being of people around the globe through the development of diagnostic solutions that can lead to improved patient outcomes and provide economic benefits to the healthcare system. Quidel's products aid in the detection and diagnosis of many critical diseases and conditions including not only Lyme disease but, among others, influenza, respiratory syncytial virus, strep A, herpes, pregnancy, thyroid disease and fecal occult blood. Quidel's research and development engine is also developing a continuum of diagnostic solutions from advanced immunoassay to molecular diagnostic tests to further improve the quality of healthcare in physicians' offices and hospital and reference laboratories. For more information about Quidel, visit quidel.com.