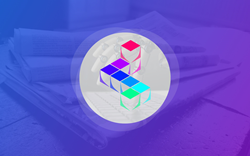 The update in branding and site design illuminates the company's ability to craft captivating content at a fraction of the cost and at a significantly faster pace.
SAN FRANCISCO (PRWEB) November 28, 2018
Impress3 was founded in 2013 as the engine behind numerous online industry magazines. Those assets, assisted by software, produce content which has since reached millions of visitors throughout the world and was the cause of recognition for parent company Impressions Holdings which was named the #20 fastest growing software firm of 2017 (Inc. 5000).
Impress3 Media recently announced a shift in the company's mission, acknowledging the need to revitalize the news industry through use of automation software assistance. To match this new goal, the Impress3 has also redesigned and re-oriented its branding, from its name to its website to its social media accounts.
The new website seeks to better explain the proposition of Impress3. It describes how the company is able to craft captivating content at a fraction of the cost and at a significantly faster pace. Through Impress3's automation tools, writers, editors, and creative content producers can efficiently create media tailored not only to industry verticals, but also to specific locales through software-assisted tools.
In fact, Impres3's software has been able to put out some notably stories even before major publications catch wind of the news by guiding reporters to breaking topics through an automated process.
In one example, Impress3's Up To Boston reported on a bomb threat unraveling in downtown Boston roughly 12 hours before national news agencies put out the story.
Impress3 has now tasked its staff and software with charting a fresh path for local news in America. The team plans to launch over 100 local news websites, written and edited by regionally-located contributors, but managed by automation software.