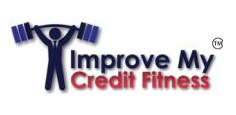 HALLANDALE BEACH, Fla. (PRWEB) February 11, 2020
Representatives with Florida-based Improve My Credit Fitness today announced that the company is now accepting new credit suppliers via its Become a Supplier program.
"We are excited to start accepting new credit suppliers who have a good credit history," said Alex D., spokesperson for Improve My Credit Fitness, before adding, "Our 'Become a Supplier' program offers a great way to generate another stream of passive income on the side to pay for your car, mortgage payment, or much more."
"Our clients hire us to add positive credit history to their credit report. We do this by working with a list of qualified suppliers who have good credit. This could be you. We pay a fee to suppliers for adding our clients as an Authorized User (AU) to their credit cards," highlighted Alex.
"Of course you're an authorized user of the card, but here's where your good credit comes in: To make money selling tradelines to tradeline companies like ours, all you have to do is add someone as an Authorized User, and your unblemished payment history will be added to their credit," Alex D said.
Alex further added, "The AU doesn't have access to your account, your card and doesn't even know who you are. They benefit from your credit card payment history being copied to their credit report. When this happens, their credit score gets updated with the new history, and a new, improved credit score is generated."
The spokesperson went on to explain that by becoming a part of its team of suppliers, individuals can make as much as $400-$1,200 or more per month while helping others realize their dreams.
A tradeline is what banks call a line of credit. Your credit card is a tradeline. For every credit card that you have, there is a list of Authorized Users.
"To improve your credit score quickly, we add you as an authorized user to a credit card tradeline with perfect credit history," the spokesperson explained. "As an authorized user, you will benefit from the tradelines perfect history on your credit report. We invite you to contact us today to explore all of your options."
The company also launched its reseller program recently. "We are proud to offer a reseller/broker program," said Alex. "This program is a great and natural add on to existing businesses where credit plays a major factor."
The spokesperson went on to explain that its reseller program empowers brokers with 10% of all sales.
For more information, please visit improvemycreditfitness.com/become-a-supplier/, improvemycreditfitness.com/tradeline-packages/, and improvemycreditfitness.com/blog/
About Improve My Credit Fitness
Improve My Credit Fitness was founded to help our community achieve a better quality of life and financial position by improving their credit score quickly. Our aim at Improve My Credit Fitness is to help you increase your credit score to the level that can put you closer to your goals such as opening a new credit card, buy or finance a home, purchase a car, get a new job, or simply move to a new place. We can do this quickly by offering authorized user tradelines for sale.
Contact Details:
Alex D.
Improve My Credit Fitness
500 S Federal Hwy Suite 421
Hallandale Beach, FL 33008
Phones: (800) 827-3915
Source: Improve My Credit Fitness