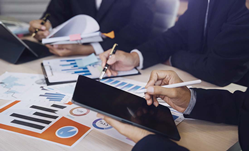 JUPITER, Fla. (PRWEB) November 11, 2022
An upcoming episode of Advancements with Ted Danson will focus on developments in business operations and company performance.
In this segment, viewers will learn how innovative complex performance programs are helping businesses achieve and sustain higher levels of improvement as the show explores how Carpedia International (Carpedia) is helping executives implement complex performance improvement programs.
"Supply change and labor challenges, digital intelligence, and technical innovation continue to force Leaders to modify the underlying processes that make up their organizations. We help them align those processes with the appropriate performance systems, management behaviors and employee skills," said Peter Follows, CEO, Carpedia International.
Spectators will see how Carpedia works directly with managers to implement changes so businesses can get people to work across functions, physically changing processes and systems, and modifying the skills and behaviors of both employees and managers.
"Performance improvement processes can be time-consuming and complicated. Executives and managers often lack the necessary time and resources to do this," said Colin Ferguson, senior producer for the Advancements series. "We look forward to exploring this on the show."
About Carpedia:
Carpedia is a global management consulting firm. Working with high performance organizations in a wide range of industries, Carpedia is used as a tactical resource to create rapid and sustainable improvements in performance and profitability.
For more information, visit: http://www.carpedia.com.
About Advancements and DMG Productions:
Advancements is an information-based educational television series that explores recent developments taking place across several industries and economies. Shining a light on important issues and topics impacting society today, the series features the cutting-edge improvements, state-of-the-art technologies, and innovative solutions responsible for shaping, molding, and transforming our world.
Backed by experts in various fields, DMG Productions is dedicated to education and advancement, and to consistently producing commercial-free, educational programming for viewers and networks.
For more information, please visit http://www.AdvancementsTV.com or call 866-496-4065.