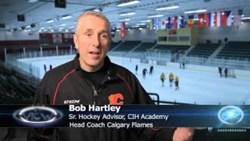 We look forward to presenting many more upbeat segments on our YouTube Channel in coming weeks and months. - an In View series producer.
Boca Raton, FL (PRWEB) December 17, 2013
Ahead of the next airing of their primary TV program, the In View show, the producers of the In View series hosted by Larry King announced today that they had posted several videos to the TV program's revamped YouTube channel. The new videos posted today to the official YouTube channel of the In View series feature stories about business subjects, health topics, education, banking, senior services and more. The next airing of this enlightening and encouraging television program will occur tomorrow morning at 7:00 a.m. EST and PST on the Discovery Channel. Producers for the series like associate producer Rachel Van Drake, associate producer John Patrick, senior associate producer Joel Walters, associate producer Derrick Milhous and associate producer Karla Sullivan find intriguing stories about many different subjects to present on the TV program, which reaches tens of millions of TV viewers across the nation each month.
The In View Larry King producer team identifies promising and encouraging stories of business innovation, medical advancement, business achievement, ingenuity and progress across Canada and the U.S. In View hosted by Larry King (855-446-8439) spotlights leading and cutting-edge physicians, law firms, corporations, medical facilities and other entities throughout society. Show producers such as associate producer Diane Shandler, associate producer Brian Cahill, associate producer Courtney Lovejoy and associate producer David Kent look for upbeat stories about the environment, health care, schools, higher education institutions, hospitals and other subjects to showcase on the In View TV series (561-279-3550).
Please visit the show's new and improved YouTube channel at http://www.youtube.com/user/inviewtvseries to catch up on show episodes.