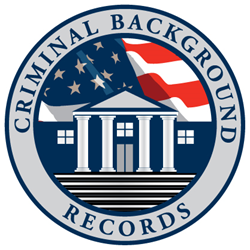 The challenge to find employees remains significant but the practice of a thorough and complete pre-employment background check is still extremely important.
WALTHAM, Mass. (PRWEB) September 13, 2018
As the country continues to experience an extended period of low-unemployment employers are less concerned with criminal records as they look to fill open positions. Adam Almeida, President and CEO of CriminalBackgroundRecords.com opines: " Now, more than ever, is the time to remain fully compliant with all laws governing pre-employment background screening and a best practice remains to work with a well-qualified third-party background screening agency."
Across the country unemployment remains at record lows and, subsequently, forced hiring managers to reconsider existing policy regarding the vetting of potential employee's, especially in regards to the use of criminal background records.
In recent years Ban-the-Box legislation has spread across the country in an attempt to reduce discrimination for individuals possessing a criminal record. This initiative combined with low unemployment is helping individuals with a criminal record get a second and more favorable look.
From PBS' News Hour, (Sep 06, 18):
A tightening labor market is pushing employers to hire more unskilled workers, including people with criminal records.
…But now the unemployment rate has dropped to below 4 percent, down from a peak of 10 percent in 2009. Instead of choosing from a glut of applicants with bachelor's and master's degrees, employers are being forced to consider applicants with little to no training at all, including ex-convicts. (1)
Low unemployment challenges are having an effect across the entire country, from big urban cities to small communities and counties, such as Mojave County in Northern Arizona.
In Mojave County a wide variety of industries in that area are searching for qualified candidates, from skilled to unskilled.
From MojaveDailyNews.com (Aug 25, 18):
According to job postings on individual resort websites, the Laughlin casinos have more than 275 open positions…The Aquarius Casino Resort is looking to staff 61 open positions, according to Kathy Hilderhof, vice president of marketing…The hardest positions to fill are housekeeping and cooks, she said. (2)
Almeida adds: "The challenge to find employees remains significant but the practice of a thorough and complete pre-employment background check is extremely important, as is remaining in full compliance with all laws governing such activity. And increasingly the use of criminal records has come under scrutiny, specifically when and how they can be used."
In some parts of the country hiring former convicts has been very successful.
In Illinois, Presence Health has found success with hiring those with criminal records.
From the Chicago Tribune (Sep 08, 18):
They work in housekeeping, food service, patient transportation, and in some cases, as licensed health care workers.
"They're very dedicated," Allen said. "They're hungry for a chance because they know they may not get many chances."
Hiring those with criminal backgrounds has helped Presence retain employees in high-turnover positions, Allen said. (3)
Almeida concludes: "As the unemployment rate remains low and employees turn to individuals with criminal history now, more than ever, is the time to utilize a well-qualified third-part pre-employment background screening agency in order to stay fully compliant with laws governing the use of criminal histories."
CriminalBackgroundRecords.com is a third-party background screening agency with highly trained operators well versed in the needs and requirements of companies and organizations large and small utilizing public records, such as criminal background records, as part of a hiring process. Assisting companies in maintaining full compliance under the law is a central tenet of all client relationships with CriminalBackgroundRecords.com
Notes
(1) pbs.org/newshour/economy/making-sense/low-unemployment-means-a-criminal-record-is-less-of-a-hurdle
(2) mohavedailynews.com/news/low-unemployment-a-challenge-for-area-employers/article_e4549178-a8f2-11e8-b29e-ff0c48f5523a.html
(3) chicagotribune.com/business/ct-biz-ex-con-employment-0909-story.html#