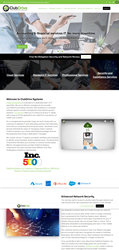 Companies should have a work from home strategy, especially with the coronavirus spreading across the globe. Moving your business to the cloud allows employees to securely access critical data and applications from anywhere, says Steve Sachs of ClubDrive Systems
ATLANTA (PRWEB) March 09, 2020
As the U.S. braces for the wider spread of the novel coronavirus, health officials are warning business leaders to make preparations for managing a workforce that can't come into the workplace. This may include mandated "workplace social distancing measures." ClubDrive Systems can help businesses start taking the necessary precautions to keep employees safe and ensure business continuity during an epidemic. With ClubDrive Systems providing solutions, like, Desktop as a Service (DaaS), remote employees can access all their files and applications. ClubDrive Systems operates on the simple premise that technology should enable people to focus on their core business without distraction or interruption from any location, using any device.
Cloud computing helps organizations meet their business continuity and disaster recovery needs. It supports remote employees by providing them with a secure way to access corporate data. If you are considering a cloud solution for your remote workforce, ask the experts at ClubDrive Systems to see which one makes sense as part of your IT plan. ClubDrive Systems offers cloud services that provide a virtual environment that is closely monitored and maintained by a team of network and security professionals. When you give employees the freedom to work remotely, not only will you increase employee satisfaction and productivity, but you'll also be able to grow your business with greater ease.
"Companies should have a work from home strategy, especially with the coronavirus spreading across the globe. Moving your business to the cloud allows employees to securely access critical data and applications from anywhere," says Steve Sachs of ClubDrive Systems
More about ClubDrive Systems:
ClubDrive Systems is located at 1447 Peachtree St NE, Suite 450 in Atlanta, Georgia. They can manage all your IT services and provide solutions that ensure security, compliance and business continuity. Integrated full turn-key hosted IT, Infrastructure as a Service (IaaS) and disaster recovery are just some of the services they offer.
For more information on services offered from ClubDrive Systems, please visit http://www.clubdrive.com or call (404) 448-3001.