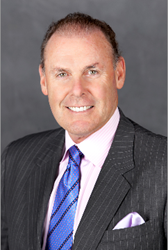 COSTA MESA, Calif. (PRWEB) January 27, 2020
It is with great sadness we announce the passing of estate and trust industry icon and asset protection pioneer for affluent families and business owners, Jeffrey Matsen. Jeff was a partner, friend and mentor to many professionals. He was a loving husband, father and grandfather and leaves an undeniable legacy for his family and the legal profession. Jeff will be sorely missed but not forgotten.
It is impossible to replace Jeff Matsen. However, we are pleased to announce our firm's new association with one of Jeff's colleagues and friends, and one of Orange County's leading estate planning and asset protection lawyers, Jeffrey M. Verdon, Esq. Mr. Verdon will be joining our firm's Private Client Services Group as an Of-Counsel attorney.
Jeff Verdon brings over 35 years of experience working with high net worth families and business owners designing and implementing advanced estate planning with asset protection strategies geared toward protecting the legacies of his clients and their families. Known as an early adopter of combining comprehensive estate planning with risk mitigation strategies, Mr. Verdon is broadly recognized as one of the top attorneys in his field.
A sought-out author and speaker, Jeffrey Verdon is managing partner of the Newport Beach and Redwood City law firm, the Jeffrey M. Verdon Law Group, LLP. He is the publisher of the firm's popular blog, Client Alert, and an ongoing contributor to Kiplinger's online Wealth Creation Column, and the Orange County Business Journal. Jeff's insights on asset protection planning are often sought by the New York Times, the Wall Street Journal, and the Los Angeles Daily Journal. He presents at numerous national and international conferences, including providing lectures on luxury cruise ships.
With a new lawsuit filed in the United States every 15-minutes, Mr. Verdon brings the wisdom, knowledge and experience to clients to protect their legacies from creditors and predators. Jeffrey Verdon and his team regularly employ effective planning strategies such his HYCET Trust, foreign asset protection trusts, the Private Retirement Plan, IRA Rescue Plans, and much more to help protect his client's legacies from unforeseen financially ruinous lawsuits.
Jeffrey Verdon earned both a J.D. (Juris Doctorate) in 1978, being one the youngest to pass the CA bar exam, and an L.L.M. (Taxation) from Boston University in 1979. This extensive education provided him a strong competitive advantage over many in his field. All of this is why in 2008, he was named on Goldline Research's list of the "Top 10 Most Dependable Lawyers in California."
Jeffrey will split his time between the Verdon and Bohm Wildish & Matsen law firm meeting with clients and working with the firm's team of lawyers and paralegals. We are honored to have Jeffrey join our team as a dependable and widely qualified expert in his given field.
Jeffrey commented, "I knew Jeff for over 25 years and admired his intellect and marketing talent, often borrowing some of his early marketing ideas during our regular study group sessions. Jeff was a proud man and loved his family. He was an innovator and one of the most creative tax planners I have known. I am not seeking to replace Jeff Matsen, but rather to help carry on his legacy of the many contributions he brought to our profession. I am honored to have been asked to work with such a capable group of legal and paralegal professionals."