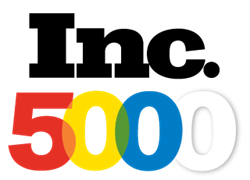 "We are proud to be the fastest growing mortgage company in America and I can't wait to see where we go from here. This will not be our last accolades for growth." Jodi Hall, President of NMB
MELVILLE, N.Y. (PRWEB) August 15, 2019
Inc. magazine today revealed that Nationwide Mortgage Bankers, Inc., known as NMBNow.com or NMB, is No. 51 on its annual Inc. 5000 list, the most prestigious ranking of the nation's fastest-growing private companies. The list represents a unique look at the most successful companies within the American economy's most dynamic segment—its independent small businesses. Microsoft, Dell, Domino's Pizza, Pandora, Timberland, LinkedIn, Yelp, Zillow, and many other well-known names gained their first national exposure as honorees on the Inc. 5000.
"Wow! What an impressive accomplishment our employees have achieved. Without the passion, dedication, and hard work of each of our employees, being named the 51st fastest growing company by Inc. 5000 would not have been possible. The momentum we have today is unparalleled in the industry, and an amazing opportunity for all of us. We are proud to be the fastest growing mortgage company in America and I can't wait to see where we go from here. This will not be our last accolades for growth but we want to strategically build a sustainable organization so we can all share in our successes for years to come. Job well done NMB family!" Jodi Hall, President of NMB.
Not only have the companies on the 2019 Inc. 5000 (which are listed online at Inc.com, with the top 500 companies featured in the September issue of Inc., available on newsstands August 20) been very competitive within their markets, but the list as a whole shows staggering growth compared with prior lists. The 2019 Inc. 5000 achieved an astounding three-year average growth of 454 percent, and a median rate of 157 percent. The Inc. 5000's aggregate revenue was $237.7 billion in 2018, accounting for 1,216,308 jobs over the past three years.
Complete results of the Inc. 5000, including company profiles and an interactive database that can be sorted by industry, region, and other criteria, can be found at http://www.inc.com/inc5000.
"The companies on this year's Inc. 5000 have followed so many different paths to success," says Inc. editor in chief James Ledbetter. "There's no single course you can follow or investment you can take that will guarantee this kind of spectacular growth. But what they have in common is persistence and seizing opportunities."
The annual Inc. 5000 event honoring the companies on the list will be held October 10 to 12, 2019, at the JW Marriott Desert Ridge Resort and Spa in Phoenix, Arizona. As always, speakers include some of the greatest innovators and business leaders of our generation.
NMB could not be more thrilled on this remarkable accomplishment. The company has been working hard towards the goal of being ranked on Inc. 5000. NMB has also been named the fasting growing mortgage company in America. The company only continues to go up from here.
NMB has recently launched Americasa (Americasa.com) formerly AmericasaHomeLoans.com for their Latino customers. NMB is confident that Americasa will thrive being that the is a large gap in the market for a mortgage company to mainly focus on the Hispanic community. Americasa was created to educate the Latino and Hispanic community about the best mortgage options available for them. Nationwide Mortgage Bankers is assured that Americasa will be able to flourish in the Hispanic community and help make their American dream home come true. Americasa hopes to one day become the No.1 mortgage company in the Latino and Hispanic community.