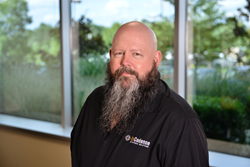 MANASSAS, Va. (PRWEB) October 10, 2019
InCadence Strategic Solutions Corporation (InCadence) announced today it has been awarded a task order under the U.S. Army's $37.4 billion Responsive Strategic Sourcing for Services (RS3) contract vehicle.
The Program Executive Office Command, Control, Communications-Tactical (PEO C3T) Total Package Fielding (TPF) Tool is a $5.1M, five-year contract consisting of one 12-month base period and four 12-month option periods. InCadence will create a new system that optimizes the functionality of existing Project Manager (PM) TPF tools, while providing on-demand visibility of resource management activities to the PEO. This effort ultimately brings efficient and scalable logistics technology to speed next generation weapons systems to the Warfighter.
"InCadence is proud to support our PEO C3T customer with targeted technical solutions and the opportunity for innovation," said InCadence Vice President, Data Solutions David Boyd. "We look forward to putting our domain subject matter expertise to work as we help to enhance the PM TPF functionality and tools."
About InCadence Strategic Solutions Corp.
InCadence Strategic Solutions Corp. provides cutting-edge technical solutions for government and commercial clients in the areas of biometrics and identity management, data solutions, tactical communications and operational intelligence. Founded in 2009, InCadence is repeatedly recognized as a top contractor, innovator and best place to work. The company was recognized by the Washington Business Journal as a top workplace for 2019 and received the number one ranking for the 2018 list. It received consecutive bi-annual rankings for the Great Places to Work list by Washingtonian Magazine in 2019, 2017, 2015 and 2013. It received the 2018 Government Contractor of the Year award in the under $25 million category by the Northern Virginia Chamber of Commerce. InCadence also received the 2017 Innovation Award by the Washington Business Journal; the 2016 GovCon Program of the Year award; the 2016 Transformer of the Year designation by ACT/IAC; placement on the 2014 Inc. 5000 list; and the 2013 SECAF Government Contractor of the Year award in the $6-$12M category. InCadence maintains a DCAA-approved accounting system, and certifications and standards of CMMI ML2 Dev, ISO 9001:2015, ISO 20000 and ISO 27000. Headquartered in Manassas, Virginia, InCadence is an equal opportunity employer, M/F/PV/D. For more information, visit InCadencecorp.com.