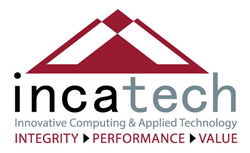 "As a woman and a minority, I appreciate the tremendous value that the STEM2030 exhchange will offer government, industry, educational institutions and students in facilitating STEM opportunities." Liliana Freedman
RESTON, Va. (PRWEB) November 28, 2018
The nation faces a growing shortfall in the Science, Technology, Engineering, and Math (STEM) workforce necessary for America to be competitive in the rapidly changing world. Part of this shortfall lies in the under-developed capability and under-utilized talent and resources within communities served by Minority Serving Institutions (MSI) and Historically Black Colleges and University (HBCU).
To address the shortfall, INCATech introduced the STEM2030 Exchange, enabling multimodal communication between stakeholders by identifying and matching of capabilities with needs. INCATech's approach aims to solve STEM human capital challenges within the government by creating opportunities for minority communities and increasing the capacity of MSIs.
INCATech develops a methodology to increase enrollment and success of minority students in K-12, college undergrad, and graduate school STEM curricula. We partner with industry and government to increase minority STEM hires in the defense industry, and minority college graduates in STEM, as well as participation of Minority Serving Institutions in Defense Acquisition and Research programs. These activities help to achieve the goal of rapid expansion of minority STEM talent in America and the defense industry to meet the goals of year 2030.
INCATech presented their idea for the STEM 2030 Exchange to a panel of judges at the AFCEA International (Armed Forces Communications & Electronics Association) Shark Tank competition. INCATech received positive feedback from the Shark Tank event and will continue to invest in innovation and R&D to promote growth by leveraging technology for this under-served community.
AFCEA International is a professional association that connects people, ideas and solutions globally. They do that by developing networking and educational opportunities and providing them in an ethical forum.
This enables military, government, industry and academia to align technology and strategy to meet the needs of those who serve. AFCEA International is sponsoring an ongoing series of Innovation Shark Tank events where companies can pitch their capabilities to a panel of government and nongovernment technology experts. Topics can range from artificial intelligence to digital transformation to cybersecurity to any great idea.
INCATech is an SBA 8(a) certified 100% Woman Owned Small Business and Esri Federal Small Business Partner that has provided innovative technology to U.S. government and commercial customers for nearly a decade. Our expert teams apply Agile methodologies and use state-of-the-art products to achieve your mission goals and deliver breakthrough results.
CONTACT at INCATech LLC:
Bruce Freedman
1900 Campus Commons Drive, Suite 410
Reston VA 20191
703-997-2081
Bruce.Freedman(at)incatech-corp.com