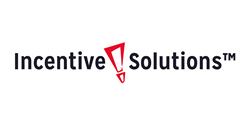 "Effective use of data for channel organizations includes partner behavior modeling, predictive analytics, A/B testing at scale, automation tools, and an agile measurement approach." – Mark Herbert, President and CEO, Incentive Solutions
ATLANTA (PRWEB) March 25, 2020
Last week, Forrester Research released its latest B2B marketing report: "Unlocking The Power of Partner Ecosystems Demands Powerful Measurements." Written by Principal Analyst and channel sales thought leader Jay McBain, the report sheds insight into what B2B sales and marketing organizations must do to achieve success in today's channel.
Advancements in technology continue to be the catalyst for change in the modern channel, altering not only buyer and seller experience, but demanding a more data-driven approach to partner management and go-to-market strategy. In "Unlocking The Power of Partner Demands Powerful Measurements," Jay McBain outlines how organizations can collect, track, and measure more complete channel data and leverage this data to improve their distribution sales.
Throughout the report, McBain shares insights from other experts in channel marketing, including President and CEO of Incentive Solutions Mark Herbert. Having been instrumental in designing successful, data-driven channel incentive marketing programs for hundreds of clients, Mark Herbert explains how manufacturers, distributors, and wholesalers can incorporate channel data in their go-to-market strategy.
"Effective use of data for channel organizations includes partner behavior modeling, predictive analytics, A/B testing at scale, automation tools, and an agile measurement approach," he says.
Additional information about "Unlocking The Power Of Partner Ecosystems Demands Powerful Measurement" can be found on Forrester's blog. Clients of Forrester Research can download their copy of Jay McBain's full report here.
About Incentive Solutions
Founded in Atlanta, GA in 1994, Incentive Solutions is on a mission: "To inspire growth – for our clients and our employees." A leader in the incentive technology development space, Incentive Solutions uses millions of exciting online rewards, incentive travel promotions, gift card incentives, and innovative platforms to help manufacturers and distributors increase sales, capture mindshare, build customer loyalty, and improve data collection throughout their channel. For more information, visit http://www.incentivesolutions.com.