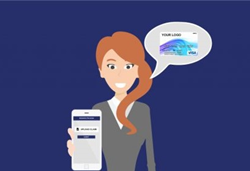 "SPIFFs and rebates are effective tools to allow companies who rely on an indirect sales channel to influence seller behavior and generate buyer demand, respectively." – Luke Kreitner, Vice President of Sales, Incentive Solutions
ATLANTA (PRWEB) January 02, 2020
In an effort to continue to expand to match the needs of manufacturers, distributors, and wholesalers, Incentive Solutions formally announced that they have added SPIFF incentives and B2B rebates to their program types.
"SPIFFs and rebates are effective tools to allow companies who rely on an indirect sales channel to influence seller behavior and generate buyer demand, respectively," said Vice President of Sales Luke Kreitner. "This is actually something we have been offering for years on a client-by-client basis. In fact, if you look at some of our most successful case studies, you'll notice that they used elements of SPIFFs and rebates. We're excited to make these program types more widely available."
Incentive Solutions credits their proprietary incentive software platform for driving the value proposition of their SPIFFs and rebate programs, with features such as mobile sales claim submissions, claims verification tools, and efficient delivery through single-use, reloadable, or virtual debit card rewards. Furthermore, Incentive Solutions' software platform empowers B2B companies with advanced reporting, analytics, and options for CRM and ERP integration.
About Incentive Solutions
Incentive Solutions, Inc., founded in 1994 and based in Atlanta, GA, offers online rewards, travel incentives, and gift card rewards. From the beginning, ISI has focused on delivering more than just reward fulfillment, setting out to innovate the incentive industry by utilizing and developing emerging online technologies. Acting as valued partner and trusted advisor to clients, ISI helps organizations increase sales, motivate employees, build customer loyalty, create positive work environments, and improve channel sales relationships. For more information, visit http://www.incentivesolutions.com.