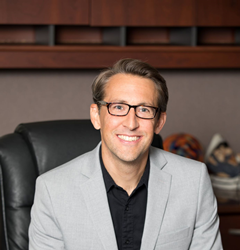 "Rewards are certainly an important component of what we offer, but the core of what we do is providing marketing strategy and a software platform to help B2B companies stand out in a crowded market." – Luke Kreitner, Vice President of Sales, Incentive Solutions
ATLANTA (PRWEB) January 09, 2020
Many manufacturers and distributors rely on collaborative relationships with partners in their sales channel in order to go to market. Incentive Magazine hosted Luke Kreitner, Vice President of Sales at Incentive Solutions, to explore how businesses can structure channel incentive programs to engage channel partners, collect more complete data, and inspire sales growth in their channel.
"Rewards are certainly an important component of what we offer, but the core of what we do is providing marketing strategy and a software platform to help B2B companies stand out in a crowded market," said Luke Kreitner.
The podcast, entitled "Dos and Don'ts of Channel Sales Incentives," runs 17 minutes. A recording and full transcript can be found on Incentive Solutions' blog. Incentive Magazine published an article about the podcast, which can be read here.
About Incentive Solutions
Incentive Solutions, Inc., founded in 1994 and based in Atlanta, GA, offers online rewards, travel incentives, and gift card rewards. From the beginning, ISI has focused on delivering more than just reward fulfillment, setting out to innovate the incentive industry by utilizing and developing emerging online technologies. Acting as valued partner and trusted advisor to clients, ISI helps organizations increase sales, motivate employees, build customer loyalty, create positive work environments, and improve channel sales relationships. For more information, visit - http://www.incentivesolutions.com.