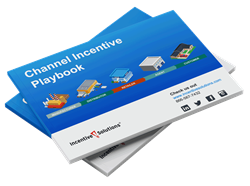 "This report attempts to synthesize and share our insights, our best practices, and our advice for harnessing channel incentive programs to achieve mutually beneficial results." - Mark Herbert, President and CEO, Incentive Solutions
ATLANTA (PRWEB) May 26, 2020
Incentive Solutions, a company dedicated to the design and execution of incentive programs for businesses in the B2B industry, has released a new e-book. Authored by President and CEO Mark Herbert, the Channel Incentive Playbook takes a deep dive into lucrative channel incentive data acquired over 20+ years of incentive program experience and implementation.
Starting with incentive program success stories and transitioning in the psychology behind motivation, this e-book provides proven solutions to the all-too-common pain points around channel partner visibility and building strong channel relationships. Whether it's driving sales, building market share, identifying product end-users, or dominating channel competition, this guide details a variety of incentive program practices for every business goal.
Noted in the final chapter of the book, incentive rewards, while confirmed to attract channel partners and motivate sales, must be implemented through defined channel strategy in order to prove effective. Like any relationship, accessibility and continued growth are cited as key to successful partner engagement in a channel incentive program.
"Channel incentive programs require an easy-to-deploy and easy-to-use platform that can support creative thinking, dynamic changes, data collection and on-going analysis," writes Mark Herbert. "This report attempts to synthesize and share our insights, our best practices, and our advice for harnessing channel incentive programs to achieve mutually beneficial results."
To download a free copy of the Channel Incentive Playbook, please visit:
https://www.incentivesolutions.com/channel-incentive-plan-examples/
About Incentive Solutions
Founded in Atlanta, GA in 1994, Incentive Solutions is on a mission: "To inspire growth – for our clients and our employees." A leader in the incentive technology development space, Incentive Solutions uses millions of exciting online rewards, incentive travel promotions, gift card incentives, and innovative software platforms to help manufacturers and distributors increase sales, capture mindshare, build customer loyalty, and improve data collection throughout their channel. For more information, visit https://www.incentivesolutions.com/.