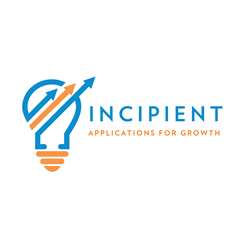 The name change simply brought it all together and better defines our vision and our company
Rutherford, NJ (PRWEB) January 14, 2016
AIT International, a mobile and web development firm based in Rutherford, New Jersey, is proud to roll out new and exciting changes for 2016. AIT is now known as Incipient Apps. The change comes along with the addition of Bryan Weinert, the company's new COO. His arrival in the fall of 2015 ushered in new and exciting opportunities, which are currently taking shape as Incipinet moves forward into a host of new projects and joint ventures.
"Toward the end of last year we knew the relationship with Bryan would evolve into something big but wasn't exactly sure how all of it would come together or when for that matter. With our continued growth and the expansion of our development team, it was clear that a change was on the horizon. The name change simply brought it all together and better defines our vision and our company," said Amit Shah, founder and president of Incipient Apps.
Shah founded AIT International in 2000, and he has taken the unconventional pathway to success, though, despite the fact he's a senior at Manhattan's Pace University. His approach to learning and growing a business is a true representation of his youth and vitality. With the addition of Weinert, the company has experienced a new wave of growth and development.
"Excited doesn't even begin to describe how I feel about our progress and position in the marketplace," says Weinert. "We have worked extremely hard over the past four months developing a solid process and methodology for our clients. Our ability to market applications after the development process is a clear separation point with most of the other companies, and we haven't really scratched the surface of our true potential yet. Our team is second to none."
Indeed, Incipient Apps has come a long way since the days of dreams and ideas that had belonged to a young sixteen-year-old boy in New York. They now provide a host of services that embody the youth, vitality, and technical creativity that the leadership team so passionately displays.
About Incipient Apps
Incipient Apps is a fast-growing technology company specializing in mobile and web application development. They are passionate about providing creative technical solutions that work for their clients. Their commitment to building beautiful and robust mobile and web applications is second to none. Visit them at http://incipientapps.com