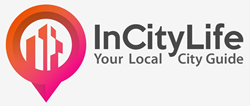 NEW YORK (PRWEB) November 27, 2019
InCitylife is a great business directory dedicated to helping all types of businesses gain more exposure and find more customers. Nowadays, everything is moving online and the days of looking up for business in printed directories like Yellow Pages are pretty much over. People nowadays use Google or trusted online business directories like InCityLife to find the companies they want to work with. There are many types of online directories that are created for specific niches, industries, and regions. Businesses that are listed in multiple directories have better chances of being noticed and contacted.
Listing a business at InCityLife will increase its discoverability. When searching for a supplier, partner, or a provider, buyers are usually looking for them in specific online directories. Being listed in multiple online directories is beneficial for businesses and can increase the chances for them to be contacted by prospective buyers.
Improving SEO is another great advantage a business can gain by being listed on InCityLife. All online directories can provide backlinks to the sites of listed businesses. However, the greatest advantage is providing a new listing on Google for every listing in a directory. Whenever someone is using Google to search for a company, the company's directory listings will appear in the results and will help that person to go back to the site of the company.
InCityLife can help businesses strengthen their reputation. The internet has helped many emerging businesses to be discovered quickly. Nowadays, buyers have many options from where they can trade. However, many of them are extra cautious and they just don't trust anyone from the internet. This is where online directories like InCityLife can be very helpful.
Most online directories are seen as a reliable source for high-quality, trustworthy businesses. Companies that are listed on online directories are perceived as serious companies by the buyers. Furthermore, many online directories have customer reviews areas where buyers can leave reviews about their experiences. Positive reviews can help companies strengthen their reputation and can convince others to become their customers.
At InCityLife, users can visit the Professional Services directory to find a professional to work with. Whether they need to find a good locksmith, a company that repairs garage doors, or an architect, the list of Professional Services will help them find the company they need. Defining what businesses offer professional services is quite hard. Some professional services require holding professional licenses such as lawyers, engineers, or architects. Other professional services involve providing specialist business support to other businesses, like tax advice, accounting, IT services, and others.
The Fitness Information category at InCityLife will help visitors find the nearest gyms. Users can find out when the gyms are opened, the fees, and they can read reviews. Also, visitors can discover other details about the facilities and services offered. Details like if the gyms have main workout areas, cardio area/exercise theater, group exercise classes, sports facilities, or if they have personal trainers are important for potential customers.
People looking to promote their businesses should check the Advertising & Marketing list from InCityLife. Ad agencies can help businesses reach faster to their customers by creating, planning, and handling the advertising of those businesses. Ad agencies can also handle the marketing and branding strategies promotions for its clients.
InCityLife also hosts listings for Health Care Professionals. Visitors can find out where are the closest health professionals and what fees they have. Health professionals may operate in all branches of health care, including medicine, surgery, pharmacy, dentistry, midwifery, psychology, nursing or allied health professions.
The team behind InCityLife will soon add a world travelers blog to the site. This new amazing feature will include recommendations for different cities around the world.