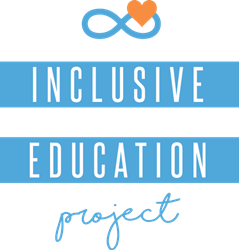 "By offering low-cost legal services, the Inclusive Education Project will help families navigate the complex immigration system and find the best path towards lawful status."
ORANGE COUNTY, Calif. (PRWEB) February 06, 2020
The dedicated team behind the nonprofit, Inclusive Education Project, launched a new section of their organization titled Affirmative Immigration, earlier this month.
Leading the charge as head of the new section is Victoria Lucero, Esq. along with Co-Founders and Executive Directors Vickie Brett, Esq. and Amanda Selogie Esq. The goal of Affirmative Immigration is to proactively help family members achieve lawful status before any removal proceedings are initiated by the federal government.
The Affirmative Immigration services will include:

Family Based Petitions
U-Visa
T-Visa
VAWA Petitions
Affirmative Asylum Petitions
Citizenship Certificates and Naturalization
"On top of the expense, the immigration system is complex and navigating the process alone can be daunting," says a representative from IEP. "By offering low-cost legal services, the Inclusive Education Project will help families navigate the complex immigration system and find the best path towards lawful status."
The Affirmative Immigration services are currently located in Orange County, California and Albuquerque, New Mexico however, representatives will accept clients all over the state of New Mexico and California.
Previously, the Inclusive Education Project primarily provided services to families of children living with a various unique needs and disabilities to ensure they have equal access to an appropriate education. Now, with the additional launch of immigration services, IEP aims to make a stronger impact and social change to ultimately create a more inclusive world.
For more information please visit Inclusive Education Project at https://www.inclusiveeducationproject.org/ or follow along on social media @inclusiveeducationproject