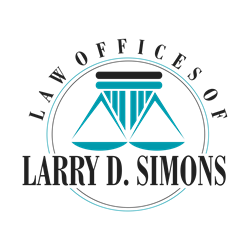 MISSION HILLS, Calif. (PRWEB) January 06, 2021
Effective January 1, 2021, homeowners in Los Angeles and Orange County that have equity in their primary residence of $600,000.00 or less can now seek relief from their debts through a federal bankruptcy proceeding and still be able to keep their residence.
Many Californians are facing mounting bills and unemployment (or reduced employment) due to the COVID 19 pandemic. Prior to 2021, these same Californians, who owned their residence were limited by how much equity they could have in their residence and still be able to keep the home in a federal bankruptcy proceeding. This limitation kept many people from seeking relief from their mounting debt.
Now with this new legislation, Californians should consult with an experienced bankruptcy attorney to determine whether a federal bankruptcy proceeding is available to them in order to obtain relief from their debts.
Larry D. Simons of the Law Offices of Larry D. Simons, is board certified in bankruptcy law and has been continuously since 2004. He has been in practice for over twenty five years. Mr. Simons has been named a Super Lawyer in 2012, 2013, 2015, 2016, 2017, 2020 and 2021 for his work in bankruptcy, an honor bestowed upon for less than 5% of the attorneys who practice in California.
Mr. Simons invites the public to contact his office and speak to himself or his other attorney Frank Ruggier, who is also board certified, to find out if a federal bankruptcy proceeding can provide relief from their debt.
Mr. Simons can be reached via email at larry@lsimonslaw.com and Mr. Ruggier can be reached at frank@lsimonslaw.com. Both are available by phone at (818) 672-1778.
About Law Offices of Larry D. Simons: A full service law firm with offices in Mission Hills and Riverside, California, representing individuals and businesses before the United States Bankruptcy Court.