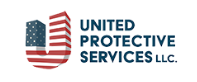 Uniformed security guards and marked vehicles offer a high degree of visibility that serves as a warning.
DENVER (PRWEB) July 24, 2020
A July 17 article on The Denver Post reports on the slow cleanup efforts in regards to daily bouts of politically-charged vandalism and graffiti that have been committed at the Colorado Capitol Building. Efforts to clean the site up have reportedly been slowed due to the historic nature of the building as well as several other circumstances that are largely unclear. Denver-based security firm United Protective Services LLC says that rates of vandalism and similar petty offenses have risen in recent months as the public health crisis continues beside protests that have occasionally turned violent. The firm says that while much of this is directed at public sector buildings and institutions, private sector property remains as risk and one of the only ways to legitimately protect corporate property is through the employment of outstanding corporate security services.
First and foremost, United Protective Services says that security services largely act as a deterrent against would-be vandals, thieves, and others. The firm adds that more often than not, petty criminals have no interest in tangling with any kind of authority, instead opting for easier targets without conspicuous security. Uniformed security guards and marked vehicles offer a high degree of visibility that serves as a warning to these individuals.
United Protective Services says that high-quality security services, however, are capable of handling issues when deterrence fails. Whether the problem stems from a troublemaker, a disgruntled employee, an unruly guest, or any other disturbance, the firm notes that an attempt at de-escalation is the next line of defense. An appropriate and measured response is a must, especially in today's climate, and de-escalation tactics not only prioritize the well-being of all parties that are involved but preserve client reputation as well. United Protective Services says that fortunately, most individuals who present some manner of disturbance can be talked down by well-trained security members. However, the firm also notes that quality security services know how to handle situations that escalate.
Beyond responding to heightened situations, United Protective Services says that when clients look for security teams they also need to evaluate the technological capabilities of said teams. The firm notes that well-trained security guards that are poorly equipped are at a severe disadvantage, while the reverse is also true. Simply put, United Protective Services adds that clients need to recruit security guard services that do both. This means hiring security services with a stellar track record and access to the latest communications and surveillance equipment.
Readers can learn more about United Protective Services by visiting the respected firm's website at https://www.unitedprotectiveservicesllc.com/ or by calling (720) 900-9101.