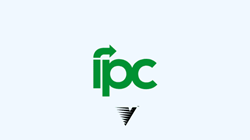 "The IPC team is looking forward to implementing Vanguard Predictive Planning. We are expecting increased collaboration across departments and are eager to automate the manual processes that were once in place." — Joseph Vivona, Director, Supply Chain Planning
RALEIGH, N.C. (PRWEB) October 27, 2020
Vanguard Software, a leader in supply chain management tools developed for scaling enterprise companies, has announced a partnership with Independent Purchasing Cooperative (IPC), the purchasing and services cooperative for Subway® franchise owners in the United States and Canada. With thousands of franchisees relying on their services, IPC has chosen Vanguard's Sales and Operations Planning (S&OP) solution to solve for their planning needs. Serving over 12,000 franchises and approximately 26,000 restaurants, Vanguard enables IPC visibility across the entirety of their supply chain.
Founded in 1996, IPC was incorporated to serve the best interest of Subway® franchise owners with a focus on helping franchisees be more profitable. IPC plans to use Vanguard Predictive Planning to help their demand and supply planning teams streamline their forecasting processes under one integrated cloud-based planning platform to enable one source of truth, to create a shared collaboration space, and to automate the previously manual process once managed by spreadsheets.
"The IPC team is looking forward to implementing Vanguard Predictive Planning. We are expecting increased collaboration across departments and are eager to automate the manual processes that were once in place." — Joseph Vivona, Director, Supply Chain Planning
"Our team at Vanguard Software is looking forward to working with the IPC. With goals aligned, IPC should see increased forecast accuracy and decreased inventories across their network after implementing Vanguard Predictive Planning." — Neal Goffman, COO at Vanguard Software
IPC is the latest partner with Vanguard Software joining a growing list of customers. To learn more about Vanguard's Supply and Operations Planning solution, contact us to request a demo.
About IPC
IPC is an independent SUBWAY® franchisee-owned and operated purchasing cooperative. IPC negotiates the lowest costs for purchased goods and services, while improving quality, enhancing competitiveness, and ensuring the best value to SUBWAY® members and their customers.
About Vanguard Software
Vanguard Software introduced its first product for decision support analysis in 1995. Today, companies across every major industry and more than 60 countries rely on the Vanguard Predictive Planning platform. Vanguard Software is based in Cary, North Carolina.