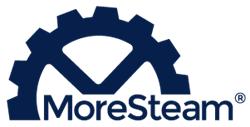 This exciting partnership between the Kelley School of Business and MoreSteam brings together two of the recognized pioneers in online business education.
POWELL, Ohio (PRWEB) October 22, 2020
Peg Pennington, MoreSteam President, recently announced the addition of Indiana University (IU) to MoreSteam's global network of university partners. "We are thrilled to work with the faculty members from the No. 1-ranked Kelley Online MBA Program. MoreSteam's eLearning and online training simulations provide a flexible, interactive learning platform that empowers instructors to focus on guiding students through group problem solving and providing personalized attention," stated Pennington. "This will be a key differentiating factor in the new IU Lean Six Sigma offering."
IU's Kelley School of Business is launching a Lean Six Sigma Green Belt program that includes coaching, hands-on practice, and certification. The curriculum was developed for working professionals–from new to experienced leaders–and is delivered 100% online.
Students will complete MoreSteam's online Green Belt modules and attend live virtual coaching and review sessions led by IU faculty. The training portion of the program concludes with a capstone simulation: MoreSteam's Sherlock Holmes Zombie Hunter. Student teams will practice applying the concepts and tools from the course in this highly interactive simulated DMAIC project game.
"This exciting partnership between the Kelley School of Business (KSB) and MoreSteam brings together two of the recognized pioneers in online business education. The Green Belt certification allows KSB Executive Education to broaden and deepen the array of programs we make available to business leaders and practitioners in an affordable and flexible learning format," commented Paul Slaggert, Director of Open Enrollment Programs in Executive Education at the Kelley School of Business.
Students completing the training course and capstone simulation will be awarded a certificate of completion. Those interested in achieving Green Belt certification are required to pass a cumulative exam to earn Green Belt certification through the Kelley School of Business.
Registration is open for the first session in early November. Visit https://execed.kelley.iu.edu/certificates/lean-six-sigma-online-business-certificate/
About Kelley School of Business at Indiana University:
The top-ranked Kelley School of Business is noted for its outstanding faculty, innovative curriculum, and effective career services. Kelley students have the talent to succeed, the humility to grow, and the tenacity to persevere. That spirit–combined with an education that only the Kelley can deliver–results in graduates with the knowledge and skills needed to meet new challenges, to make positive change possible, and to contribute to their organizations from day one.
For more information about Kelley School of Business Executive Education programs, visit: https://kelley.iu.edu/programs/executive-education/index.cshtml. Contact Trudi Kessler
– Phone: 812-389-0933|Email: tkessle@iu.edu
About MoreSteam.com:
MoreSteam helps organizations design and improve their business processes by building capability at the individual level and across the enterprise. MoreSteam offers a full suite of eLearning courses, project simulations, data analysis software for projects, and online project tracking software. Since our launch in 2000, we have trained over 600,000 professionals and served over 50% of the Fortune 500 companies.
For more information about MoreSteam.com, visit: http://www.moresteam.com/. Contact: Ellen Milnes – Phone: 614-602-8190|Email: marketing@moresteam.com.