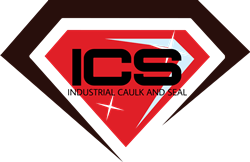 "The decision to shift both staff and locations will allow us bring a new level of service to our clients," states David Botley, President, Industrial Caulk and Seal, "We're extremely excited for 2020 and beyond."
BALTIMORE (PRWEB) December 20, 2019
2020 brings critical changes in physical locations and the ICS team in an effort to set a new benchmark in company service. The first of those changes includes a new Maryland corporate office located at 423 Oakton Way Abingdon, MD, 21001. ICS will no longer have a presence at the previous corporate address, 2216 Perryman Rd., Aberdeen, MD 21001.
Industrial Caulk and Seal has made ICS team changes as well. Charles "Chip" Marshall has stepped down as executive vice president and has claimed a new role in Asset Management Solutions. ICS has launched the asset management solutions initiative for 2020 to work directly with building owners and open/operating facilities. Having worked with Industrial Caulk and Seal for nearly 15 years, Marshall brings an extremely experienced perspective to building repairs and the complex sequencing required in operating facilities.
David Botley will continue as President and General Manager of Industrial Caulk and Seal with the strong support of both Victor Botley, Vice President/Operations, and Cory Flohr, Vice President/Sales and Marketing. The existing executive team has been paramount to the success of Industrial Caulk and Seal and will continue to forge new paths into 2020 and beyond.
ICS would like to welcome Tammy Bernier. Ms. Bernier joins Industrial Caulk and Seal with nearly 30 years in construction accounting experience and is replacing Dawn Adkins as the Accounting Manager.