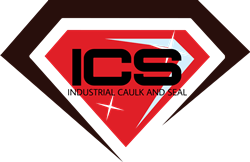 BALTIMORE (PRWEB) January 27, 2020
As a certified 5-star applicator of Metzger McGuire products, Industrial Caulk and Seal has focused on joint filler education in terms of placement and timing with general contractors and building owners for the past several months. Semi rigid joint filler is regularly specified in industrial, commercial, and retail slabs on grade throughout the country, and proper placement is critical to the overall success of a project.
"It's important to realize that joint filler is not traditional caulk," states David Botley, President, Industrial Caulk and Seal, "Joint filler is widely used in industrial and commercial applications to protect control and construction joints from the use and abuse created by hard wheel traffic."
As a semi rigid epoxy or polyurea product, joint fillers create a bridge between concrete panels on a given floor surface for forklift and heavy cart traffic, and, as such, limit surface erosion at the joint edges. This joint filler bridge ensures that a concrete floor slab will stand up to prolonged use and abuse for decades to come.
Of semi rigid composition, joint fillers do not have the elasticity of traditional elastomeric caulk. Subsequently, proper timing of joint filler installation becomes critical as concrete floor slabs shrink throughout the curing process. Metzger McGuire has highlighted timing and placement parameters in Technical Bulletin T11. http://metzgermcguire.com/wp-content/uploads/2019/05/T11-Joint-Filler-Separation-Causes-and-Corrections.pdf
As a certified or preferred applicator of all semi rigid joint fill systems, Industrial Caulk and Seal has set the benchmark in successful joint filler placement and timing. However, the extremely tight build schedules in today's commercial and industrial construction marketplace often take precedence and joint filler application is directed ahead of specified concrete cure times as defined under ASTM guidelines. In this instance, premature joint fill application may result in excessive separation as the concrete cures and require remediation following project completion. Additionally, there should be a clear understanding of the limitations associated with early application between the joint filler contractor, the general contractor, and the project owner including the relevant costs associated with additional remedial application following full concrete cure.
Proper joint filler timing and placement are paramount factors in the success of a commercial, industrial, or retail concrete floor slab, and these factors are as important as the use of an experienced and certified contractor.
About Industrial Caulk & Seal: ICS is a nationally recognized commercial contractor serving the Mid-Atlantic and North East. Founded in 2001, ICS has worked aggressively to set the industry standard in commercial concrete polishing, commercial caulking and semi-rigid joint fillers, commercial flooring and coatings, and comprehensive floor repair and restoration. Please visit http://www.industrialcaulkandseal.com for additional information.