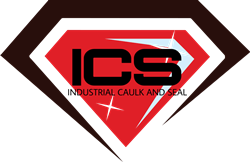 "COVID has changed the very fabric of how we communicate among the company, our suppliers and our customers," states Cory Flohr, Vice President: Sales and Marketing, Industrial Caulk and Seal
BALTIMORE (PRWEB) September 24, 2020
In Mid-September Industrial Caulk and Seal called a meeting of all critical employees to address ongoing communication and teamwork issues which have grown company wide as a result of both ICS's unprecedented growth and a world that's been changed by the COVID pandemic.
"COVID has changed the very fabric of how we communicate among the company, our suppliers and our customers," states Cory Flohr, Vice President: Sales and Marketing, Industrial Caulk and Seal, "… but excellent communication has never been more critical to our success. The teamwork and communication agenda will only serve to make us better individually and as a group."
As companies throughout the US struggle to maintain pace with today's new normal, ICS seeks to address the burgeoning problems of internal and external communication head on. The seminar format of last week's meeting was a positive step in that direction, and the format of the meeting surrounded enhanced communication principles outlined in The Culture Code by Daniel Coyle. The Culture Code became assigned reading following the afternoon of interactive workshops by the ICS team.
Industrial Caulk and Seal is dedicated to being the best company in the industry, and the management team sees teamwork and communication between employees and customers alike to be crucial to this industry leading mission.
About Industrial Caulk & Seal: ICS is a nationally recognized commercial contractor serving the Mid-Atlantic and North East. Founded in 2001, ICS has worked aggressively to set the industry standard in commercial concrete polishing, commercial caulking and semi-rigid joint fillers, commercial flooring and coatings, and comprehensive floor repair and restoration. Please visit http://www.industrialcaulkandseal.com for additional information.