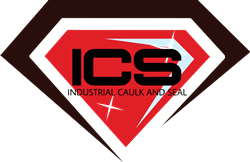 "We are truly blessed," states David Botley, President, Industrial Caulk and Seal, "ICS represents a critical component of the nation's supply chain in the retail and logistics sectors of the economy."
BALTIMORE (PRWEB) May 27, 2020
In recent months the COVID-19 pandemic has had a profound effect on the nation, and very few business' or industries have escaped the ramifications of the outbreak. As an essential business working on both essential retail and industrial projects, Industrial Caulk and Seal has been able to continue construction operations and continue to flourish in the new norm.
"We are truly blessed," states David Botley, President, Industrial Caulk and Seal, "ICS represents a critical component of the nation's supply chain in the retail and logistics sectors of the economy."
As an industry leading contractor in both concrete repair and restoration and new construction, Industrial Caulk and Seal works with building managers, owners, and general contractors throughout the US in building, repairing and maintaining hundreds of millions of square feet of concrete.
Today's construction landscape has continued to evolve and presents unprecedented challenges to contractors and facilities alike, but the very core of the nation's economy rests on the concrete floors in logistics, distribution, and retail facilities. ICS and other contracting companies involved in the construction and maintenance of these facilities are the very tip of the spear in the rapidly changing economy of tomorrow.
About Industrial Caulk & Seal: ICS is a nationally recognized commercial contractor serving the Mid-Atlantic and North East. Founded in 2001, ICS has worked aggressively to set the industry standard in commercial concrete polishing, commercial caulking and semi-rigid joint fillers, commercial flooring and coatings, and comprehensive floor repair and restoration. Please visit http://www.industrialcaulkandseal.com for additional information.