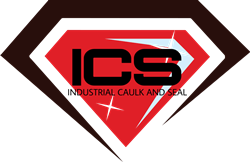 "As we continue to grow, more general field oversight is imperative to our continued success," states Victor Botley, Vice President: Operations, Industrial Caulk and Seal Inc
DELTA, Pa. (PRWEB) September 28, 2020
In an effort to continue to exceed customer expectations on projects throughout the Mid Atlantic and Northeast United States, the ICS executive team has promoted Denny Smith to the operations management team.
"As we continue to grow, more general field oversight is imperative to our continued success," states Victor Botley, Vice President: Operations, Industrial Caulk and Seal Inc, "Denny (Smith) has been a foreman with ICS for a long time, and is truly one of the most competent men on the planet in the world of decorative concrete."
Denny Smith has worked in the concrete repair and maintenance and concrete polishing industry for nearly two decades and is extremely well versed in all scopes pertaining to the work performed by Industrial Caulk and Seal Inc. Additionally, Mr. Smith brings an entire career's worth of general concrete experience to the operations management team.
About Industrial Caulk & Seal: ICS is a nationally recognized commercial contractor serving the Mid-Atlantic and North East. Founded in 2001, ICS has worked aggressively to set the industry standard in commercial concrete polishing, commercial caulking and semi-rigid joint fillers, commercial flooring and coatings, and comprehensive floor repair and restoration. Please visit http://www.industrialcaulkandseal.com for additional information.