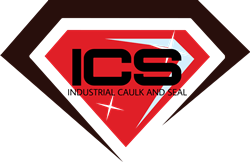 "Expanding our services to include egress markings was an easy choice," states Cory Flohr, Vice President, Industrial Caulk and Seal, "and we're super excited to be working with Ecoglow into 2020 and beyond."
BALTIMORE (PRWEB) February 03, 2020
Industrial Caulk and Seal to expand its list or services to include the installation of photoluminescent systems in commercial and industrial construction and has aligned with Ecoglow, the worlds leading manufacturer of UL certified photoluminescent egress markings.
"Expanding our services to include egress markings was an easy choice," states Cory Flohr, Vice President, Industrial Caulk and Seal, "and we're super excited to be working with Ecoglow into 2020 and beyond."
As a part of the 2018 International Building Code and International Fire Code, photoluminescent egress systems are required in both new construction and renovations on high rise structures on a global scale. The required egress systems must be non-electrical in nature and comprise of a means of egress between the exit access and the exit discharge or public way. This egress includes interior and exterior exit doors, doors at the level of discharge, and interior and exterior exit stairways, ramps, and pathways. Ecoglow is the world's leading manufacturer of these photoluminescent systems and manufacture a wide range of egress markings including those markings required under the IBC/IFC code.
As one of the larger sub-contractors in the Mid-Atlantic and Northeast, Industrial Caulk and Seal is the perfect choice in the installation of photoluminescent egress systems. ICS is regularly contracted on both the flooring and caulking scopes on projects of this nature and, as such, is one of the last contractors involved in the construction process. Subsequently, the installation of photoluminescent egress systems pairs well with ICS's traditional services.
About Industrial Caulk & Seal: ICS is a nationally recognized commercial contractor serving the Mid-Atlantic and North East. Founded in 2001, ICS has worked aggressively to set the industry standard in commercial concrete polishing, commercial caulking and semi-rigid joint fillers, commercial flooring and coatings, and comprehensive floor repair and restoration. Please visit http://www.industrialcaulkandseal.com for additional information.