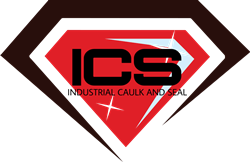 "International recognition for our work is quite humbling," states David Botley, President, Industrial Caulk and Seal Inc., "We've spent nearly 20 years honing our craftsmanship, and the awards serve as confirmation that ICS is an industry leader."
Baltimore, MD (PRWEB) March 02, 2020
At the end of January 2020, Industrial Caulk and Seal received international recognition at the World of Concrete in Las Vegas, NV for two separate exemplary polished concrete projects. ICS received First Place in Hanley Wood's Concrete Surfaces Magazine's 2019 Polished Concrete Awards in the Institutional category for the polished floor at the Amazon Fulfillment Center in North Haven, CT. Additionally, Industrial Caulk and Seal was the recipient of an Honorable Mention in the Residential category for the polished concrete floor system at a private residence in Bucks County, PA.
"International recognition for our work is quite humbling," states David Botley, President, Industrial Caulk and Seal Inc., "We've spent nearly 20 years honing our craftsmanship, and the awards serve as confirmation that ICS is an industry leader."
Industrial Caulk and Seal's 2019 awards come on the heels of four highly acclaimed international polished concrete awards which the company claimed in 2018. Industrial Caulk and Seal credits the winning projects to nearly 40 exceptionally experienced ICS concrete polishing craftsmen that are fully dedicated to creating outstanding floors in keeping with the company's overall mission "The Right People… The Right Equipment… The Right Solutions… The Right Results… Right Now." While the ICS team was a critical part of the success of the award-winning projects, the true foundation behind the awards lies in extraordinary relationships with industry leading equipment/ tooling manufacturers and suppliers which create the very backbone of the concrete polishing industry.
About Industrial Caulk & Seal: ICS is a nationally recognized commercial contractor serving the Mid-Atlantic and North East. Founded in 2001, ICS has worked aggressively to set the industry standard in commercial concrete polishing, commercial caulking and semi-rigid joint fillers, commercial flooring and coatings, and comprehensive floor repair and restoration. Please visit http://www.industrialcaulkandseal.com for additional information.