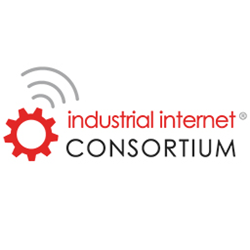 BOSTON (PRWEB) August 20, 2020
The Industrial Internet Consortium® (IIC™) and Digital Twin Consortium have agreed to a liaison to accelerate the development, adoption, and monetization of digital twin technologies.
Joint IIC and Digital Twin Consortium activities include:

Collaborating on standardization requirements
Realizing interoperability by harmonizing technology components and other elements
Aligning work in horizontal domains for adoption within vertical domains and use cases, including
Technology, terminology, and taxonomy
Security and trustworthiness
Conceptual, informational, structural, and behavioral models
Enabling technologies, such as simulation and AI
Open source and its relation to reference implementations
Information exchange, joint seminars, and marketing
"There is a natural synergy between mission of the IIC and Digital Twin Consortium," said Dr. Richard Soley, Executive Director, IIC and Digital Twin Consortium. "Together, the consortia will work to accelerate digital twin technologies and transform businesses implementing IoT."
Digital Twin Consortium will help enhance the portability and interoperability of digital twins which, in turn, will advance the use of digital twin technology across industries. The agreement with Digital Twin Consortium is one of a number of agreements made by the IIC Liaison Working Group. For a list of current liaisons, click here.
About Digital Twin Consortium
Digital Twin Consortium is The Authority in Digital Twin. It coalesces industry, government, and academia to drive consistency in vocabulary, architecture, security, and interoperability of digital twin technology. It advances the use of digital twin technology in many industries from aerospace to natural resources. Digital Twin Consortium is a program of Object Management Group.
About Industrial Internet Consortium
The Industrial Internet Consortium is the world's leading organization delivering transformative business value to organizations, industry, and society by accelerating adoption of a trustworthy internet of things. The Industrial Internet Consortium is a program of the Object Management Group (OMG). For more information visit http://www.iiconsortium.org.
Note to editors: Industrial Internet Consortium is a registered trademark of OMG. For a listing of all OMG trademarks, visit https://www.omg.org/legal/tm_list.htm. All other trademarks are the property of their respective owners.